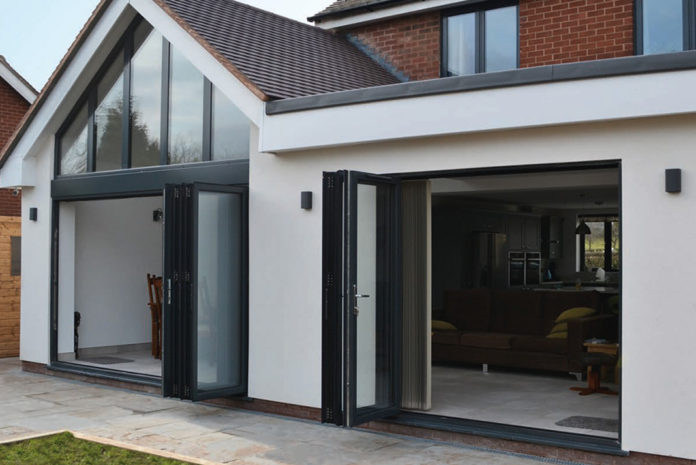 Exlabesa Building Products has reported that demand for its Xlafold aluminium bi-folding door has increased year on year since the product was introduced to the market in 2017.
Paul Benn, general manager at Exlabesa, said: "The Xlafold bi-fold is considerably quicker to fabricate than many other bi-folding doors on the market. Its component parts suite with other Exlabesa systems so fabricators can reduce their stock holding and product inventory too. And installers have also found it straightforward to adjust the hinges, making it easier to install than competitor systems."
Xlafold is available in sculptured or square sash options, suitable for commercial, new build and domestic markets and is available in all RAL colour options.
The Xlafold has a typical 'U' value of 1.5 W/m2K and features an interlocking gasket system for improved weather fastness. It has PAS 24 accreditation, so it offers reassuring security as well as meeting the requirements of Document Q of Building Regulations.