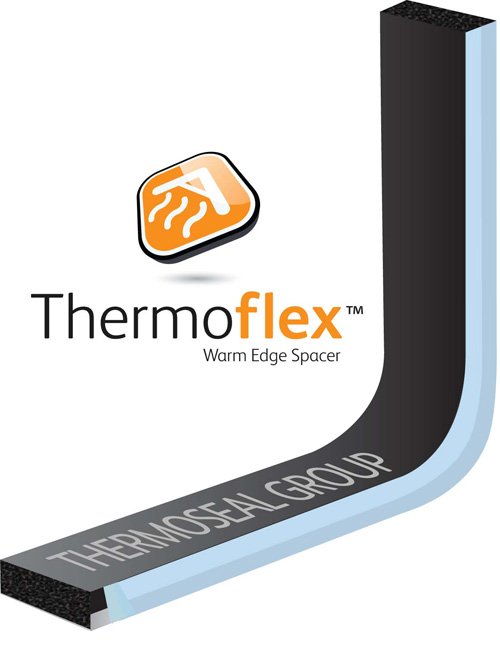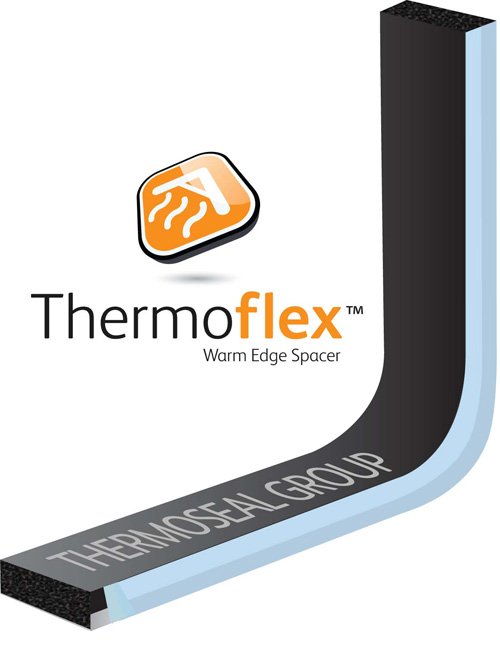 A free trial of Thermoflex warm edge spacer is now being offered by Thermoseal Group, giving potential customers the opportunity to sample what it claims is the UK's highest performance flexible spacer with a lowest thermal conductivity rating of 0.135W/mK. Interested participants are encouraged to contact the Thermoseal Group sales team while this offer remains available.
The Group's sales director, Mark Hickox, said: "After much investment to ensure its superiority, we are delighted to be able to offer UK sealed unit manufacturers this opportunity.
"Thermoflex warm edge spacer achieves the highest Passive House rating of phA+ for arctic climates and the best edge resistance within the Passive House component database of spacers – 6.30m K/W. Psi values are as low as 0.027 W/mK and are the result of continual investments in equipment and skills for testing and benchmarking Thermoflex in comparison to that of other leading flexible spacers.
"The nearest competitor thermal conductivity value is 0.15W/mK (as opposed to 0.135W/mK for Thermoflex), which means that Thermoflex can be exchanged within current window energy rating (WER) simulations whereas competitor products cannot be exchanged within a WER incorporating Thermoflex warm edge spacer without a new simulation being required.
"Our innovation centre has enviable test facilities and we have employed specialists with the technical skills to test all of our products to exacting standards from the initial compounding of the raw materials, right through the process to packaging and delivery to the customers. Our testing gives us the confidence that our products will pass both independent tests and maintain the integrity of the compounded desiccant within the spacer as it continues to perform throughout the lifetime of the insulated glass sealed unit.
"We understand that the quality of the raw materials is crucial in securing the highest standard of spacer. As well as being produced from the highest quality materials, Thermoflex is also compounded and processed in the exact way to ensure the right tensile and compression properties and UV stability. We are continually investing in new technology and methods to improve and develop this product."
For your free trial of Thermoflex warm edge spacer, contact your area sales manager, call 0845 331 3950, or email sales@thermosealgroup.com. Terms and conditions apply.