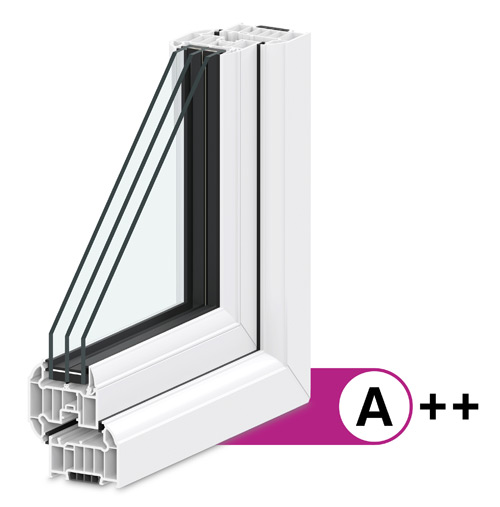 TruFrame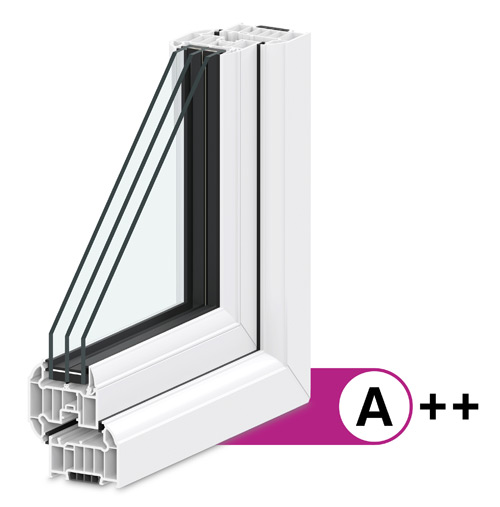 says it has become one of the first window manufacturers in the UK to achieve the new 'A++' Window Energy Rating standard, which came into effect on 1 October, 2015.
This new rating requires a minimum of an 'A+20' standard as a means of compliance and TruFrame reports that it has been able to simulate and satisfy this requirement with a commercially realistic 'A+25' standard using triple glazing. This has been achieved through the use of a low iron external pane and two panes of softcoat low-e glass, in conjunction with argon gas and either Edgetech Superspacer or Swisspacer Ultimate ('A+24').
The issue of potential excessive solar gain is addressed with this new standard, as these triple glazed units perform better than an equivalent double glazed window, according to the British Fenestration Rating Council (BFRC). So in essence, the 'A++' window will offer far better insulation properties in winter, less solar heat gain in the summer and with lower 'U' values, the risk of internal condensation is eliminated.
Triple glazing is becoming ever more important for TruFrame because its ability to incorporate a 40mm sealed unit using a neat glazing bead, as well as the use of heavy duty friction hinges, are said to make triple glazing 'a far more commercially viable option'. The company says it is also the only window manufacturer in the UK to offer a six-chambered sculptured and chamfered window as standard, with no additional cost.
Patrick Firmager, marketing director of TruFrame commented: "It's important that we're first to market to comply with new standards, as it helps to give our customers an advantage over their competitors. We're also actively developing a number of new products for launch early next year, ready for the FIT Show, which will further set our customers apart and allows us to build on our collective success."