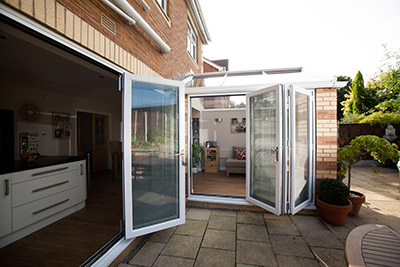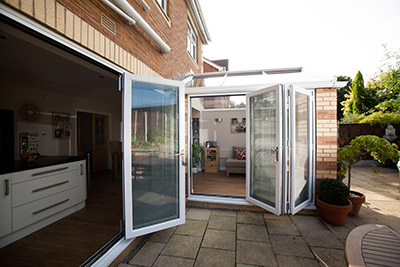 Smartglass brand technology from Clayton Glass has been bought to the bi-folding and patio door markets, with Smartglass-W.
According to Clayton Glass, typically, the glass used in 'A' rated and above windows is designed with an element of solar heat gain within the calculations. Clayton maintains that this is all well and good in typical domestic properties for replacement windows, but where there are large areas of glass, 'this is the exact opposite of what is required from a technical standpoint', when there is on average 5m2 of glass in a typical bi-folding door that is 2,100mm high x 3,000mm wide, assuming 80% glass coverage.
Smartglass-W has been designed to minimise solar heat gain in bi-folding and patio doors, along with all conservatory side frames and there are three variants in the range. All boast warm edge technology, argon filling and a U-value of 1.0W/m2K, with enhanced versions offering anti-fade properties, 'true' self-cleaning properties, along with enhanced acoustics and security.
The cost differential between the entry level Smartglass-W and the typical glass used in 'A' rated windows is, according to Clayton Glass, marginal, yet the performance differential is considerable. There's also the benefit of deliveries direct to site to any UK mainland postcode within the Clayton Glass fleet of vehicles, five days a week and with am delivery option.
Jason McCabe, commercial and site director of Clayton Glass commented: "We're a market leader by example and our Smartglass-W product fully reflects our vision as a glass innovator and pioneer. Technically better performing glass for bi-folding and patio doors is great for the sector, with the obvious sell on opportunities for installation businesses eager to capitalise on a sales hook."