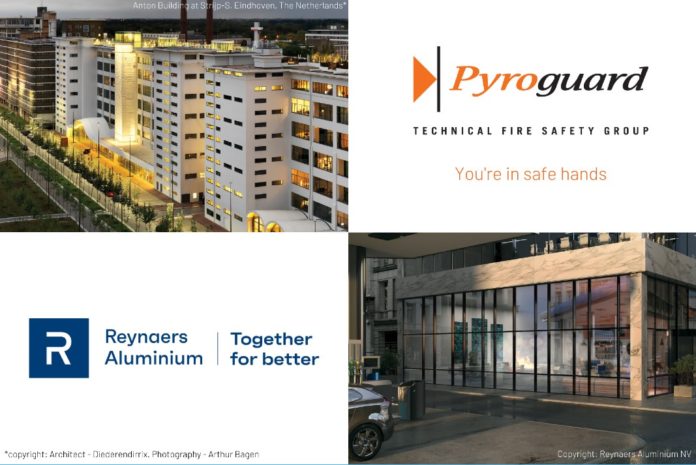 Fire safety glass specialist Pyroguard, part of the Technical Fire Safety Group, has announced a series of successful test results following an ongoing partnership and international test programme with leading aluminium framing manufacturer, Reynaers Aluminium. The global provider of fire safety glass can now offer even more choice to its customers, with an extended portfolio of industry-approved solutions in a series of classifications ranging from EW30 to EW60 and EI30 to EI60.
Providing architects, specifiers and contractors with even more choice, these unique designs are elegant, highly insulated and suitable for a complete range of applications, the business claims, including doors, windows, façades, curtain walling and glazed partitions up to five metres in height. Richard Ainsworth, Pyroguard's group technical director, said: "It's been great to work closely with Reynaers Aluminium on developing and testing this new series of glazed fire safety systems, and we're delighted with the results.
"At Pyroguard, we are always looking to expand our portfolio, allowing us to offer our customers even more choice. This collaboration with Reynaers Aluminium, and these recent test successes, now provide us with new capabilities and enable us to bring further aluminium system solutions to the UK and European markets."
For more information, please visit: pyroguard.eu.