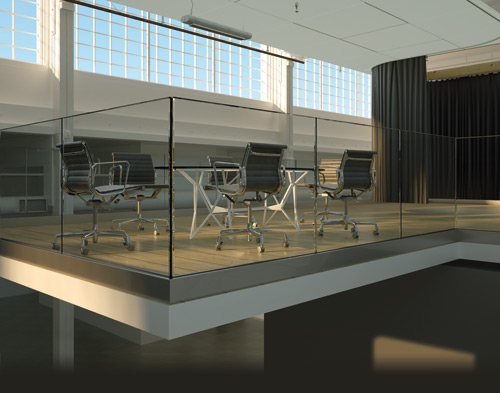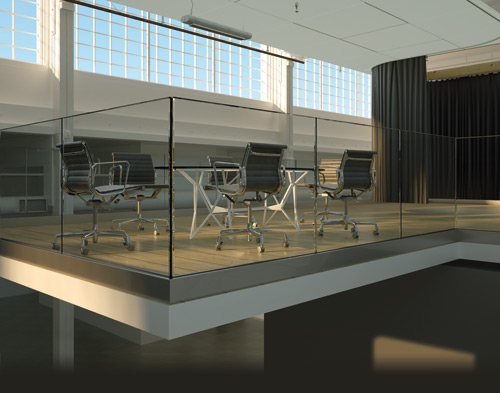 Barrier-Sabco is a new balustrade system, said to offer 'the sophistication of frameless glass' for both commercial and residential projects.
Offering a 'hi-tech, sleek and minimal finish' Barrier-Sabco is described as 'the perfect cost effective solution' for frameless glass, providing an installation that's designed to be simple to install and achieve BS EN 6180:2011.
Barrier-Sabco, developed by Sadev of France is introduced and stocked by architectural hardware supplier Barrier Components, which specialises in the supply of high quality hardware products. Two years in the making, Barrier-Sabco has been created and tested in-house and independently and is now available at Barrier Components in Essex.
The system only requires 400mm fixing centres to achieve the 1.5kN rating therefore saving valuable time on site. The system allows for easy alignment of the glass during installation up to +/-15mm either way and once the two part clamps are installed, the glass is fixed into position. Tightening is achieved via torx screws that can be tightened easily with a cordless drill – again speeding up the install time. The system includes removable covers (anodised to marine grade 20 microns) to allow the installation of the channel without risk of damaging the finish. The natural or satin stainless anodised covers are then simply fitted at the end of the operation.
Full specification and video footage of the systems and how they work is available at www.barrier-components.co.uk
For further information or assistance, contact the Barrier Components technical team on 01708 891515 or email sales@barrier-components.co.uk