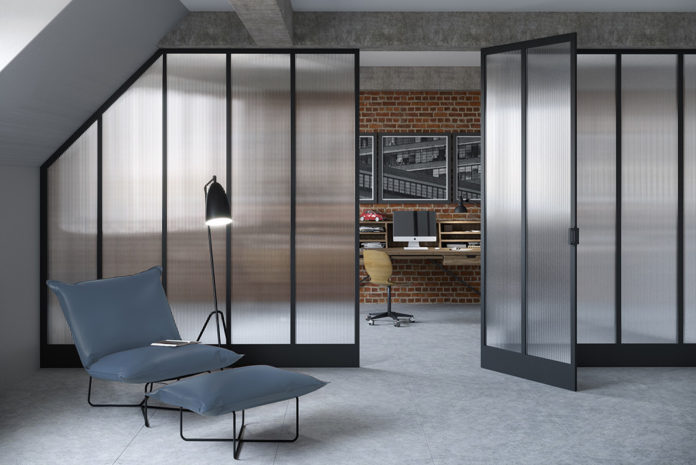 Saint-Gobain Glass has launched a new textured glass for the residential and commercial glazing markets, that is said to provide high levels of privacy without sacrificing natural light.
Visiosun features parallel lines that create a reeded glass effect. According to Saint-Gobain, it offers high transparency, allowing large amounts of natural light to flood into a room, combined with high privacy levels.
Jenni Young, market manager at Saint-Gobain Glass, said: "Visiosun is easy to process, cut and handle and is available in a wide range of thicknesses and dimensions. It features a directional pattern which can be used in both vertical and horizontal orientation for vast creative scope. It also offers a highly neutral appearance due to the extra clear substrate used in its production, allowing for light and privacy to go hand in hand while also personalising any space."
The privacy glass is an ideal product for interior design projects such as doors and partitions, showers and bath screens, display cases, shelves, table tops and countertops, as well as external architecture including canopies, parapets and facades.
Jenni added: "This really is a versatile and stylish privacy glass product that will help to create dynamic interior spaces and architecturally interesting buildings."