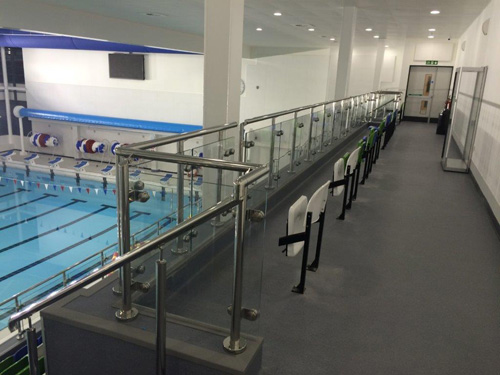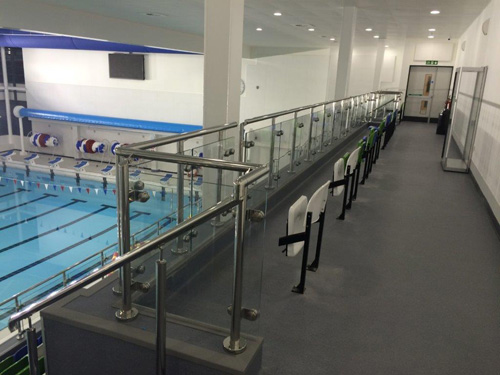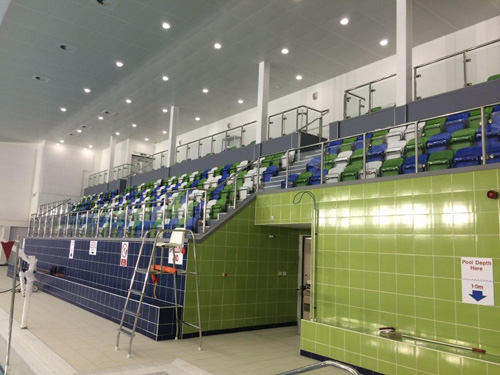 TuffX has supplied 11.5mm clear toughened laminated glass to Oldham Leisure Centre for its swimming pool and spectator area.
The leisure centre was due a renovation and having brought in an investment of over £15 million, it was the perfect time to completely change everything about the centre, including the swimming area.
The contractors contacted TuffX and explained that they needed a large amount of safety glass that would be good for balconies and walk ways within a pool area. They needed to ensure that their customer's safety was not at risk and wanted the area to look aesthetically pleasing.
TuffX suggested that clear toughened laminated glass would be ideal for the job. According to TuffX it looks appealing; it is safe and if a breakage ever occurs, the glass will shatter into small particles that will be held in position by a cast in place interlayer.
Oldham Leisure centre are seemingly pleased with the work, commenting: "Our outstanding new swimming pool sits under a generous viewing balcony, which overlooks our 25m, county level, eight lane pool, plus separate learner pool for beginner and family sessions."
TuffX toughened laminated glass can be produced up to a maximum size of 3,800mm x 1,800mm depending on the thickness of the glass. It manufactures all glass in-house on state of the art machinery that meets all current industry standards.