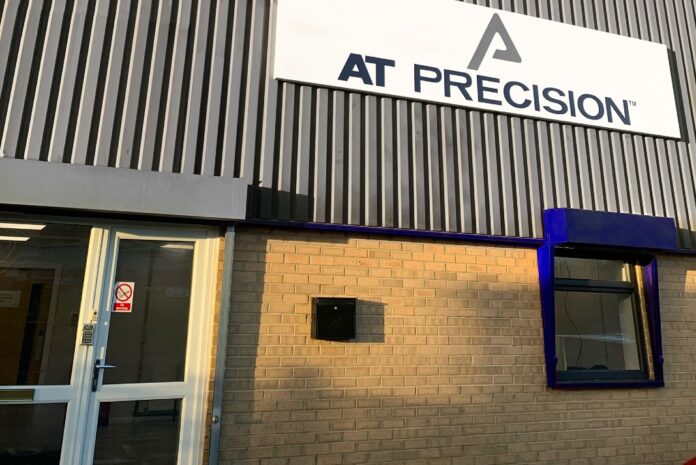 Bi-fold hardware supplier AT Precision has moved to a new, 120,000ft² factory, significantly increasing capacity and ramping up production in the process. The new facility in Peterlee, County Durham, houses 40,000ft² for manufacturing and 80,000ft² for storage.
Michael Hewitt, AT Precision's sales director, said: "When we first opened our doors just over three years ago, we were working from an 18,000ft² factory, supplying our Everglide range of bi-fold hardware to aluminium fabricators across the country. Over the years, we've not only invested in new state-of-the-art machinery but also in significantly expanding our product portfolio to include the Everseal range of gaskets, security hardware, plastic ancillaries and composite door hardware. We recently launched our new range of aluminium profile for bi-folds.
"These developments have seen the company grow significantly. As a result, we had outgrown our manufacturing facility.
"The new year has been the perfect time to relocate to a much bigger site, and has allowed us to ramp up both production capacity and manufacturing speed, enabling us to meet a constantly growing customer demand. At AT Precision, we've always prided ourselves on keeping lead times to a minimum, even during the dark days of the pandemic. Now, with an additional 80,000ft² of storage space, we're able to keep even more products in stock, ensuring our customers can get the products they need, when they need them.
"The new facility has been an extremely worthwhile investment. Thanks to the new space, I'm certain that 2023 will be a very successful year for AT Precision, and I look forward to continuing to provide our valuable customers with the high-quality products and service that they're used to."
AT Precision supplies a wide range of aluminium bi-fold hardware and gaskets, compatible with major systems. As all products are manufactured in-house, they come at a much more affordable rate compared to other suppliers, according to the firm's representative.
The company also offers a 10-year guarantee on all its products, and promises next-day delivery for orders made before 1pm as well as free delivery on orders over £250. For more information, visit atprecision.co.uk.