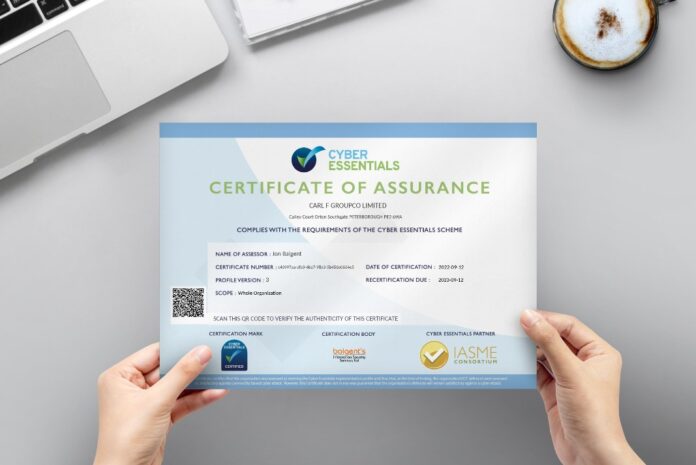 Hardware supplier Carl F Groupco has achieved Cyber Essentials certification. Cyber Essentials is a government-backed scheme that helps protect organisations against common cyber attacks.
John Crittenden, Carl F Groupco's managing director, said: "Holding the Cyber Essentials certification gives our customers the reassurance that we have cyber safeguards in place to not only protect their data but also ensure business continuity. Every business takes steps to ensure the security of its physical premises. By seeking Cyber Essentials accreditation we're taking the same approach to our virtual assets."
Government research shows that cyber attacks are a serious threat to business. In the last 12 months, 39% of UK businesses identified a cyber attack. One in five businesses (20%) reported that they experienced a negative outcome as a direct consequence of a cyber attack. Where the attack had a financial consequence, the average estimated cost was £4,200.
John added: "The figures make for sobering reading, which is why we've taken the steps we have. We now know we are protected against a wide variety of the most common cyber attacks. My thanks go to every member of the team who worked hard to show how we meet all the requirements of the scheme."