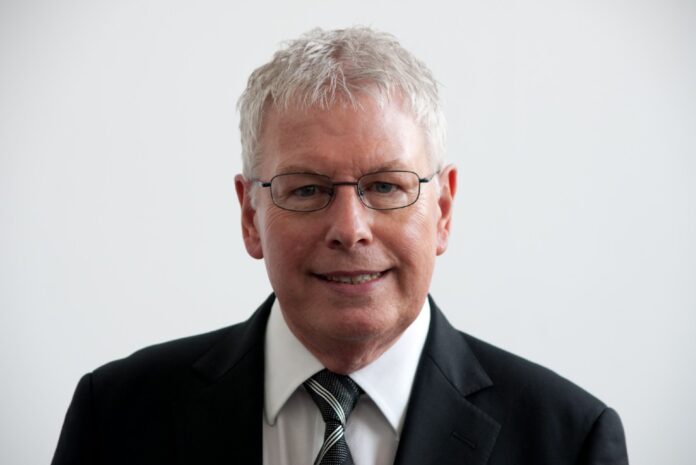 The Door and Hardware Federation (DHF) is celebrating 10 years of TS 007, reflecting on its reputation as the 'gold standard' for cylinder lock security. Launched in 2011, the kitemark standard continues to provide assurance to domestic householders.
"We live in a world full of standards and regulations," explained Bob Perry, the DHF's CEO. "Although we may not agree with all of them, they are there to make our lives safer and more secure. That is certainly the case in the construction industry.
"Among these many standards, a small number gain recognition beyond the trade and professional circles, to a much wider audience. A good example of this is BS 3621, the BSI standard for the locks on exterior doors, used extensively by insurance companies. Launched 60 years ago, it is entirely true to say that this standard has 'stood the test of time'."
Similarly, PAS 24 which covers the enhanced security performance requirements for doorsets and windows, has become widely accepted in specifications. A newer standard, launched in 1999, it has yet to receive the same public recognition as that of BS 3621. "However, the past decade has seen a 'new kid on the block': TS 007", Bob continued. "It is a standard that details the enhanced performance requirements for replacement cylinders and associated hardware and has rapidly become one of the best-known component standards in building hardware."
TS 007 was launched following the emergence of a new 'attack method' based on snapping lock cylinders. Unlike previous attack methods, such as cylinder bumping or picking, cylinder snapping required very little technical ability, relying mainly on brute force. A joint development between DHF and the Glass and Glazing Federation, with support and consultation from industry associations and Secured by Design, TS 007 was based on a star rating system. One of its key benefits was flexibility in achieving the three-star minimum performance level, either by use of a three-star cylinder, or a one-star cylinder combined with security hardware, such as a two-star security escutcheon. One of TS 007's original objectives was to act as a vehicle for third-party product certification, beginning in 2011 with the BSI Kitemark.
"A decade later, TS 007 has been adopted by the majority of cylinder manufacturers and has found a ready-made place in the market," added Bob. "It has successfully raised the bar in cylinder security and helped to significantly reduce the market demand for low-priced, poor security lock cylinders. Little wonder it is affectionately referred to as the 'James Bond of standards' for lock cylinders and hardware!"