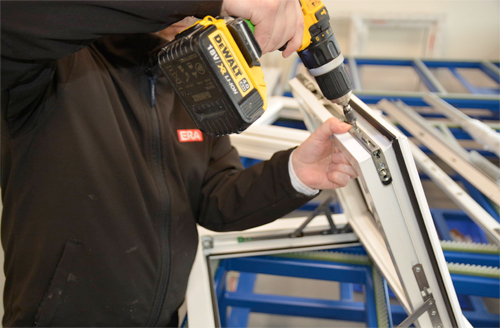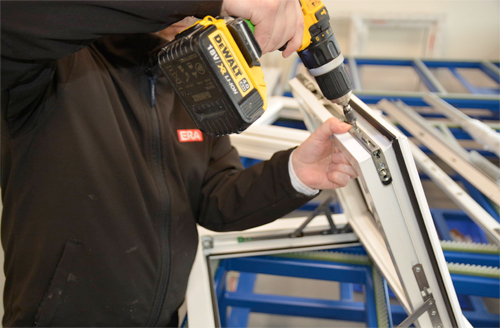 ERA has launched its Extreme shootbolt locking system, offering up to three versions of high quality window security.
Said to offer 'the best shootbolt locking system on the market', the heavy duty ERA Extreme has been certified to PAS24 standards. Whilst the standard Extreme benefits from a combination of mushroom cams and shootbolts, fabricators have the choice to increase window security further by altering the Extreme's centre gearbox. Upgrading to either a centre deadbolt or a combination of cams and centre deadbolt provides additional security features and enables the fabricator to provide that choice to customers allowing them to upsell with increased locking points on the Extreme3.
For maximum window compression, there is also the option of adding 3D pins to the corners of an Extreme window. According to ERA, these supplementary locking points provide 'ultimate window security' and ensure protection against attacks from every angle.
ERA customer services engineer, Steve Ward, said: "The Extreme shootbolt lock has been designed to offer the fabricator choice when it comes to premium window lock systems. Whilst the resilient shootbolt mechanism means that even our standard model offers better protection compared to alternative systems on the market, the more advanced combinations offer more locking points and the shootbolt up to three times more contact area with the keeps, for absolute security."