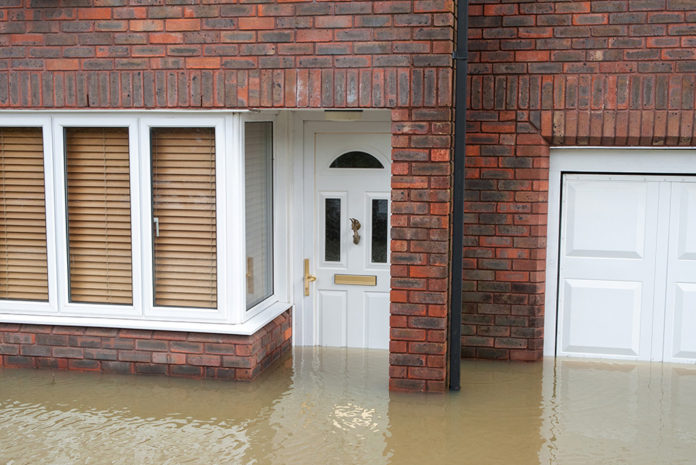 Following a BBC News report that highlighted numerous failures in flood doors which were fitted into Cumbrian homes as part of a major flood resilience programme, Rapierstar is advising flood door manufacturers and installers to seek specialist guidance on the types of fasteners being used to ensure long term performance promises and customer satisfaction are not compromised.
Rapierstar adds that flood doors must be able to perform in the long term and, given the particularly challenging conditions the doors have to withstand, the quality of components, materials and installation methods must be flawless.
Whilst a number of the issues in the Cumbrian flood resilience scheme, implemented following Storm Desmond in 2015, are said to relate to locking mechanisms, Rapierstar claims that the potential for fasteners to cause the failure of a flood door is high unless austenitic stainless steel items are used. Fasteners manufactured from this type of metal – usually grades A2 or A4 – are said to offer the highest level of resistance to corrosion throughout a door's service life of more than 20 years.
David Furness, MD of Rapierstar, said: "The flood door market offers excellent opportunities for growth when you consider that 5.2 million homes are considered 'at risk' of flooding in England alone, according to the Environment Agency. With so much potential, and significant investment already by a number of systems manufacturers and fabricators, we have to ensure there are no weaknesses that could mean a flood door fails to deliver on its promise – and that requires scrutiny of every component.
"Because the fasteners are the smallest components, it's easy to take them for granted. But with flood doors being exposed to the harshest of environments, especially in areas with regular flood events, it's vital that the most durable fasteners are used to avoid handles, hinges, locking systems and other hardware becoming loose or detached. This will help to minimise the risk of remedial work being necessary and protect the reputation of the flood door concept and their suppliers."
As the UK's largest supplier of specialist fasteners to the UK and Irish door and window industry, Rapierstar says that it is uniquely positioned to advise doorset manufacturers on which fasteners to use for different applications. The company also supports fabricators in the development and testing of all types of doors to ensure they can achieve essential performance certification, including PAS 1188-1:2014 for flood doors.