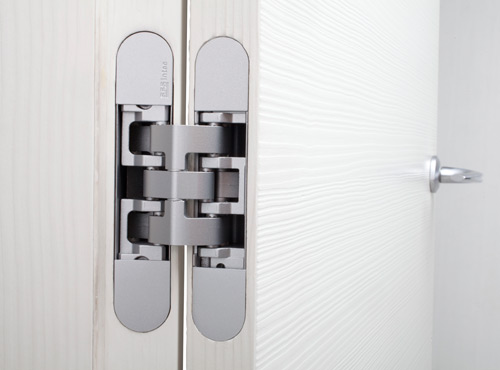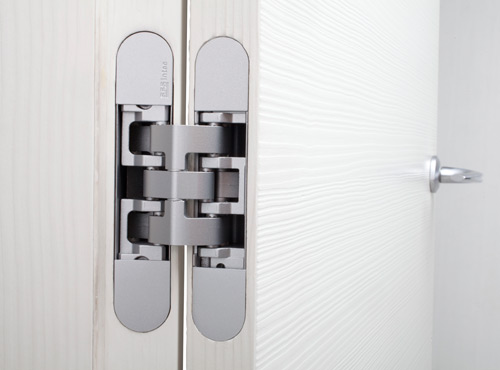 Door hinge manufacturer, SFS, says it has extended its technical support for architects, interior designers and fit-out contractors to help deliver 'safe, secure and compliant doorsets' which take advantage of the latest hinge technology for long term reliable performance and visual appeal.
The company's new RIBA-Approved CPD seminar is now available for bookings. Its focus on security and access for the disabled is said to provide essential guidance on the design considerations for external and internal doorsets, and why the hinge plays a pivotal role. The 60-minute seminar recaps on the Secured by Design initiative, along with the PAS 024 security standard that underpins this, and provides practical insights into aesthetics, Part M and disabled access requirements, the demands of Part L and the thermal performance of windows and doors.
In addition to its new CPD seminar, SFS says it has also made accessing hinge product information easier, with an updated website offering downloads to all hinge technology solutions, along with direct contact information for its technical team.
SFS, which was invited to share its specification market knowledge, analysis and experience from a manufacturer's perspective in the 2017 NBS 'What Specifiers Want' report, has worked closely with architects and building contractors for three decades. The company boasts a UK-based specification team that is focused on supporting specifiers with writing NBS clauses.
David Wigglesworth, managing director of SFS intec's UK business, said: "As a designer, manufacturer and supplier of door hinges we're well positioned to share our technical knowledge with specifiers but we know how important it is to make this information as available and useful as possible. That's why we've invested in our new CPD seminar and refreshed our website.
"We were delighted to be invited to share our insights in the 2017 NBS report which will be enormously beneficial to anyone working in the specification market. The key findings of the NBS survey indicate that access to information is key, which resonates with our ethos and the way our support is structured – designed to help deliver better quality buildings and maximise client satisfaction. This is particularly so given the high proportion of specifiers who value good relationships with manufacturers and having detailed information easily accessible online."
Find out more about SFS at: www.sfsintec.co.uk and download the NBS 'What Specifiers Want' at: https://www.thenbs.com/knowledge/what-specifiers-want-2017.