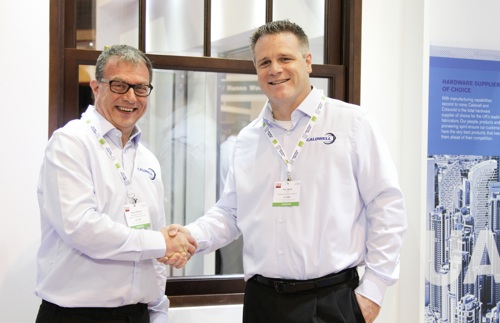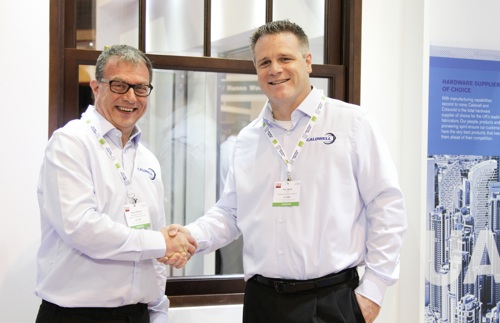 2016 marked the first year that hardware company, Caldwell UK, had a presence at The FIT Show and directors say it has been a hugely successful debut show.
Caldwell UK, which has its headquarters in Coventry, displayed a range of new innovations on its stand, which are reportedly the result of years of research and development.
On display were a Sinidex parallel window and a remote controlled parallel opening window, top-hung casement window and vertical sliding sash window.
Additional products include a bi-fold door and new products, such as a manual VS window and the Ultra Stay.
The company also unveiled a never before seen innovation to the show, the fold-up window. A first for the industry, the window drew the crowds to the Caldwell stand and – along with its automated range – generated high levels of interest from fabricators and installers.
Automated solutions are extremely popular in the US market where the company was founded, and CEO of the Caldwell Group, Eric Mertz, says The FIT Show was an ideal platform to test the waters for automated products in the UK.
He said: "Our presence at the FIT Show wasn't about telling fabricators 'this is what you should be buying'. You can't force a product to market, the demand has to be there.
"We feel there is a market for automated hardware in the UK so we wanted to establish from a sample of the market how high this demand will be. It's about putting the products and the benefits of automated hardware out there and asking manufacturers 'what do you think of this?'
"Although the products are in the very early stages of development, the response has been extremely positive and we can now start to put these into production and properly launch our automated solutions in the UK."
The FIT Show was also the first time Caldwell have exhibited at a major UK show, since its successful acquisition of Cotswold in 2014; and the decision to exhibit has helped Caldwell further its plans to accelerate growth in the UK.