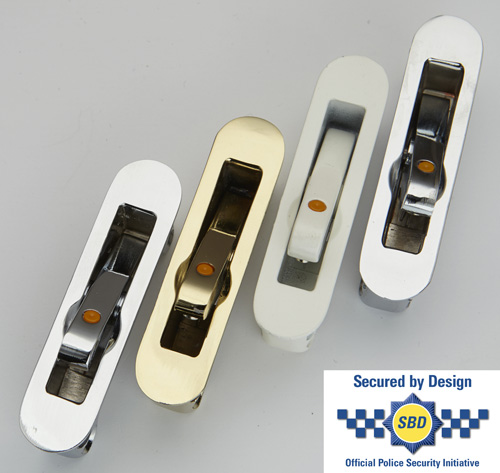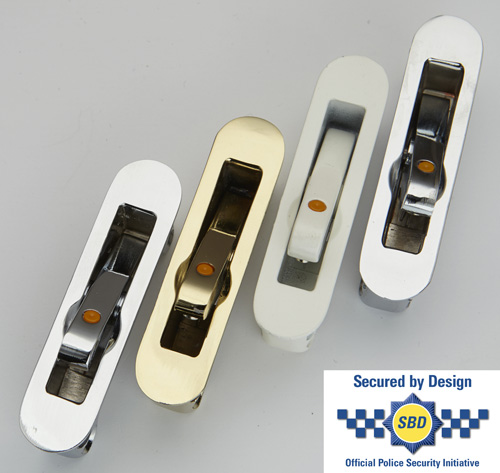 Adrian Barraclough, chairman of window and door fabricator and VS specialist Quickslide, has reportedly given his 'unequivocal endorsement' to Mighton's Angel Ventlock, the window opening control device designed to prevent children opening and falling from windows.
Adrian, a father of four including an 18-month-old boy, was in the process of reviewing his company's hardware choices when he decided to go public with his support for the Mighton designed and manufactured product 'as a father as well as a manufacturer of windows and doors to the trade'.
Originally designed for traditional sash windows, the Angel Ventlock is described as a 'low-cost, easily fitted and highly effective' device that prevents children from opening windows and thus avoiding the danger of falling. At the same time it may be easily opened, for egress, by adults.
Adrian says installing it is a 'no brainer' and that Quickslide will push its customers to ensure they offer it to their home owner buyers where young children obviously live in the property: "Of course I have always been aware of the dangers of children falling from heights but that has been heightened since I became a father again and have been reminded just how inquisitive and determined babies can be," said Adrian.
"The Angel Ventlock really is the most effective product of its type in our opinion and we have no hesitation in offering the device. The cost of peace of mind where children are concerned is incalculable. Prayers might be the alternative," he added.
The idea for the Angel Ventlock came about following a customer query made at a Window and Door Manufacturers Association (WDMA) event in the United States, where Mighton was exhibiting. The customer in question had been looking at a regular Mighton Ventlock product, one that had been available for the last 30 years, and queried whether it met standards set out by US building codes.
As a result of this enquiry, the team at Mighton ended up working on the ASTM (American Society for Testing & Materials) sub-committee to develop new standards of safety, work that ultimately resulted in the introduction of ASTM F2090-2008 and 2010, a specification that established the installation, safety, performance and labelling requirements for devices intended to address the risk of injury and death associated with accidental falls from windows by children aged 6 and younger. The US regulations, which are compulsory, exceed all similar UK and European standards.
Mighton says it has sold hundreds of thousands of Angel Ventlocks to some of the largest window companies in the world, including 'market leaders' in the United States.
Mighton's chairman, Mike Derham, who is described as the 'driving force' behind the device, said: "We have continued to develop the Angel Ventlock since it went on sale in 2009, and now offer solutions for both sliding and casement windows.
"Angel Ventlock is also a highly effective security device against forced entry," added Mike, "approved as such by Secured by Design and the first device of its kind to offer such effective dual performance."
Mighton also offers customers a free drawing service to help meet security requirements of the Document Q of the Building Regulations when project specifications require a full suite of PAS 24: 2016 products.