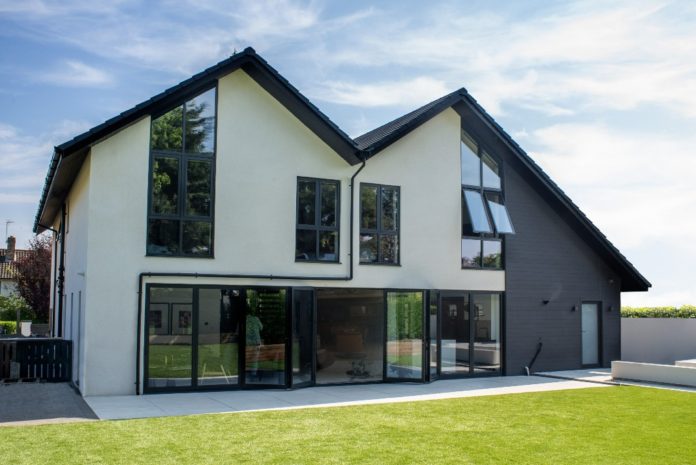 Huddersfield-based fabricator, ClearView, used Alutech's versatile BF73 aluminium system for a 'stunning' nine‐pane bi-fold door. Four panes travelled left and five to the right, in RAL7021 matt black grey. The product was installed to the rear of an impressive property in Harrogate, West Yorkshire.
ClearView is one of the largest manufacturers and installers of aluminium bi‐folding doors in the north of England. It has used Alutech's BF73 system for its bi-folds for over three years, favouring it for its ease of fabrication and installation. The appearance of the system also 'perfectly' complements the other products they offer, which allowed them to fulfil the entire project at the home in Harrogate.
Graeme Bowen, Clearview's sales director, said: "Over the last several years working with Alutech, we have found them to provide quality product which is backed up by a first-class service." Mike Moulds, Alutech Systems' sales director, added: "We enjoy partnering with customers that share our values of always going the extra mile. We've always been impressed by the professionalism and high standards that ClearView delivers to the end user. It's great to be part of such an inspiring project. Our BF73 bi-fold makes the perfect centrepiece."
Alutech's BF73 aluminium door systems have high levels of security, thermal efficiency, noise reduction and weather proofing. They have been rigorously tested to open and close without effort, providing reliable operation for many years to come. Designed with the philosophy of having the least amount of aluminium as possible, the products aim to maximise the glass area and improve the view.