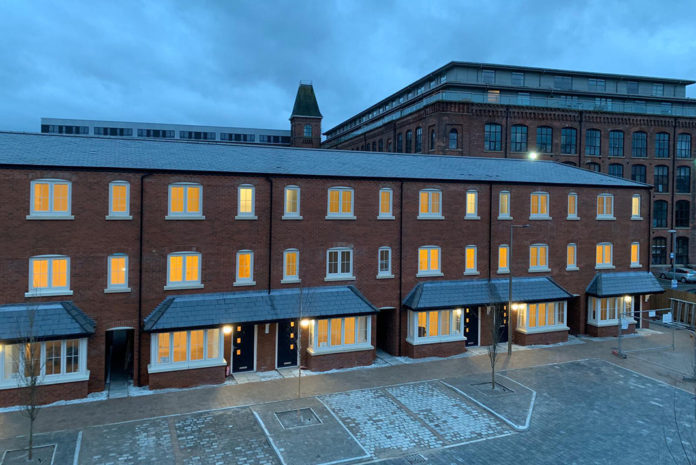 Over 100 Optima flush casement windows, by Profile 22, have been fitted in the first phase of a new residential development consisting of 14 new build red-brick town houses in the historical Houldsworth Conservation Area in Reddish, Greater Manchester.
The new homes, which are situated in a newly designed cul-de-sac off the Harrogate Road, were designed to complement the nearby 19th century Victoria and Elisabeth mills.
The windows were manufactured by Profile 22 fabricator, Total Glass, and installed by Rochdale-based New Look Windows. Due to the historic importance of the conversation area, the windows needed to be sympathetic to the character of the local architecture.
Jon Tudor, contracts manager at New Look Windows, said: "The Optima flush casement window offers the perfect solution for developments in areas protected by conservation orders that need a window that replicates the 19th-century timber window design, whilst offering modern features and benefits."
The windows for the Harrogate Road development were fabricated in cream on white to deliver 'an architecturally sensitive appearance'. The red-brick townhouses offer a mix of three and four-bedroom properties arranged in two terraced rows which have been designed to reflect the nearby mills and other neighbouring homes.
Construction on the development began in June 2019 and is due to be completed in December 2020.