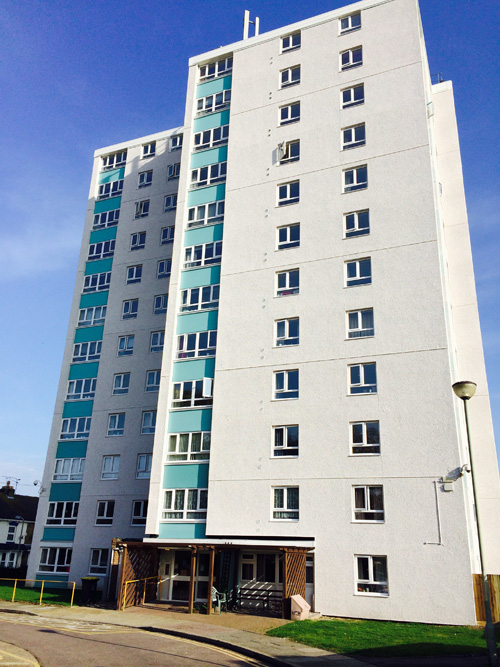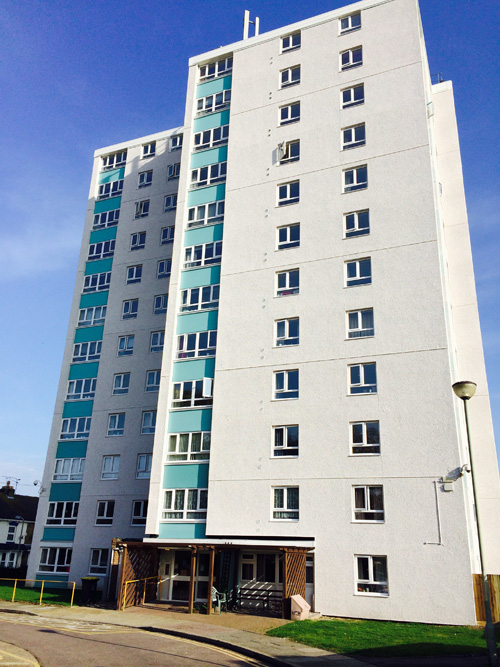 Kent-based Adeva Home Improvements has revealed that it has built on its recent success in large scale commercial window installation with a triple glazing retrofit for a sheltered housing scheme in Whitstable.
The group praised The Glazerite UK Group and Veka for their support in specifying and completing the contract, for 279 casement windows in Veka's 70mm fully sculptured system finished in white, at the 12-storey Windsor House.
Veka is said to have supplied the wind load calculations essential for installations at such height, with other technical support by Glazerite, without which director Geoff Dwyer said the company would not have had the confidence to tender for the work.
"They were with us all the way when we had the chance of our first large scale commercial contract. That gave us the confidence to continue our activity in the sector and the result was another success for us with Windsor House. The technical support from Glazerite and Veka was brilliant, the clients are very pleased with the result and we are already looking at several more prospects."
Elderly residents at Windsor House were reportedly finding the first generation double glazed PVC-U had become draughty as well as making the flats costly to heat in cold weather. Adeva replaced them with far more energy-efficient 'A+' rated, triple-glazed Veka 70FS units, for main contractor Hamilton Building Contractors.
Jason Thompson, director of The Glazerite UK Group, said the installation was another model example of what installers of any size can achieve with the right materials and the right technical support: "Most good installers are perfectly capable of carrying out such medium and even large scale commercial contracts but may be put off by the technical back-up and specification advice. But all Glazerite installer partners know that all you need is a good, supportive fabricator and system supplier and they can achieve virtually anything."