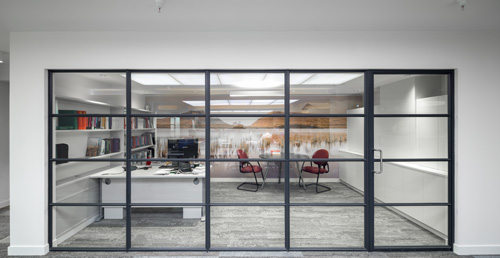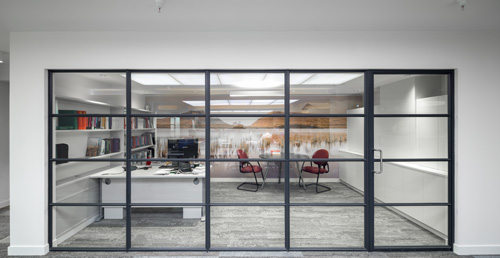 Clement Windows have provided offices at 188 Fleet Street in London with a number of 'striking' internal steel screens and doors.
Formerly the home of bankers Coutts & Co, the 35,000ft2 building has recently been refurbished to house a publishing company with what is described as 'a very 21st Century approach to working life'.
Architect, Martin Helyer, of HD architects, said of the project: "The lighting scheme was an important feature of this office refurbishment which incorporates a dynamic daylighting system to control the light intensity of the space, which in turn helps to maintain staff's natural body clocks. Clement's internal steel-framed windows maximise the amount of light in the office, thus contributing to the overall wellbeing of the office workers. We chose Clement windows due to their external aesthetic aiding the feel that the space was not purely internal."
Internal steel screens are becoming increasingly popular in both commercial and residential settings where a fashionable industrial aesthetic is desired and new ways of collaborative and informal working need to be supported. The strong, slim sections of steel can be moulded into any design, while simultaneously allowing maximum solar gain and creating the illusion of extra space.