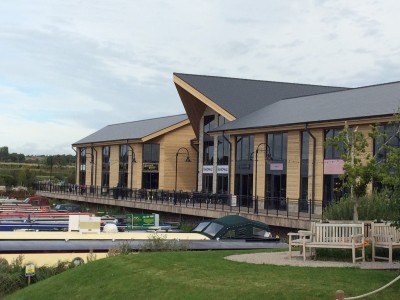 The benefits of a commercial door and curtain walling system from Jack Aluminium have been recognised after it was specified for an award-winning leisure complex in Derbyshire.
The £1.7 million development at Mercia Marina, near Willington, has transformed this popular venue – said to be the largest inland marina in Europe – with the addition of the Boardwalk, a promenade comprising boutique retailers and a bar/restaurant. The project has been the recipient of both regional and national awards from the LABC Building Excellence Awards.
Jack Aluminium's customer Logic Aluminium, a Nottingham based specialist in the design, manufacture and installation of commercial aluminium solutions, was hired to provide commercial doors and curtain walling for the Boardwalk.
"This was a large and complex job requiring the installation of doors and curtain walling, and we knew that Jack Aluminium offered the right solution," commented Murray Pullen of Logic Aluminium.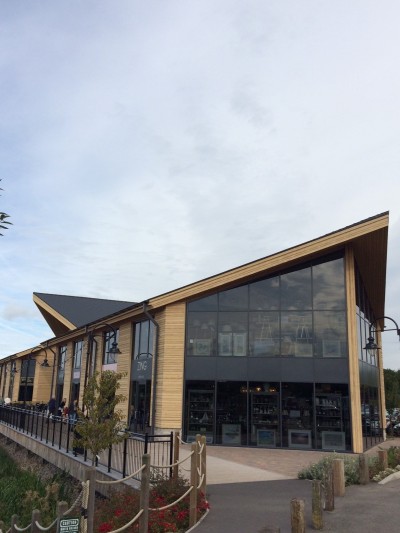 Jack Aluminium worked closely with Logic to tailor its offering to suit the specific environment at Mercia Marina during the construction phase in 2014.
The Jack Door TD68 was designed to reduce fabrication time and wastage, while being thermally efficient. It is also a Secured by Design approved product when manufactured using Jack Aluminium's technical information, further meeting the demands of modern commercial property developers and owners.
This is complemented by the Jack Aluminium Curtain Wall Suite which utilises a combination of aluminium and PVC-U to assist the building performance, in terms of thermal efficiency and long-term aesthetic appearance. Aluminium does not rust or warp and can be selected in a number of finishes.
The Boardwalk was officially opened in October 2014 and immediately caught the attention of the building industry for its success in boosting the profile of an already popular location. After being voted overall winner at the LABC Building Excellence Awards' East Midlands regional ceremony in July 2015, the project went on to be crowned Britain's Best Small Commercial Building at the national awards in October.
"Aluminium's fusion of durability and aesthetics make it the ideal material for high-end commercial projects like the Boardwalk at Mercia Marina," commented Jeff Pearson, sales and marketing director at Jack Aluminium. "Logic Aluminium have done a superb job that really complements the overall development and we're extremely proud to be associated with this award-winning venue."