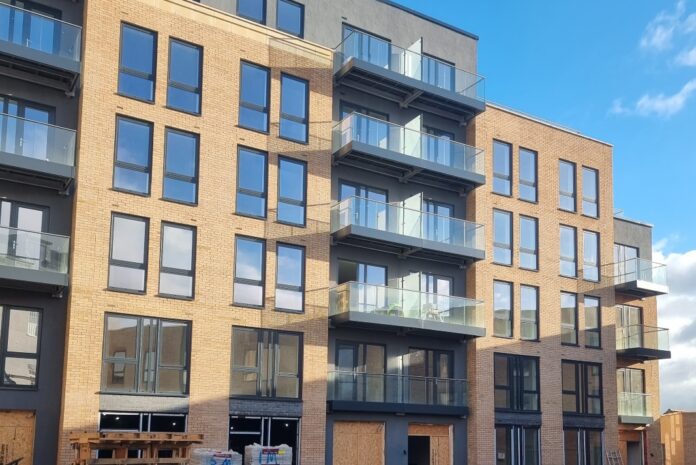 TuffX has supplied 60m² of specialist toughened glass for a large property development project at an historic site in Bristol. The Carriageworks, at the heart of Bristol's vibrant Stokes Croft neighbourhood, has been converted into 145 one-, two- and three-bedroom apartments, with retail space below. Designed by award-winning architects Stride Treglown, it has been developed by the Bristol-based PG Group.
The original Carriageworks factory began operations in 1804, but has sat empty since the early 80s. The Grade-II-listed building is an example of high Victorian commercial architecture. The new development has been designed to reflect the historic setting, with materials for the build chosen specifically to complement the traditional styles while celebrating the industrial heritage of the site.
TuffX delivered to site 49 individual panels of 15mm toughened monolithic glass, with polished edges and dubbed corners for the apartment balconies. The balconies overlook a new public marketplace that has been designed to be a central local hub for the community, aiming to enable residents to enjoy safe, secure and private outdoor space without missing out on the action.
The glass balustrades also ensure that, inside, the open-plan apartments and penthouses remain light and airy. For this project, the focus has been on comfortable, top-spec' city living, which looks good, inside and out. It is hoped that the approach will breathe new life into the historic hub.
"We're delighted to be chosen for this ambitious project," said Paul Higgins, TuffX's commercial director. He added that the build "brings an important historical site back to life in a modern way, enhancing both its indoor and outdoor spaces with the clever use of contemporary glass products."