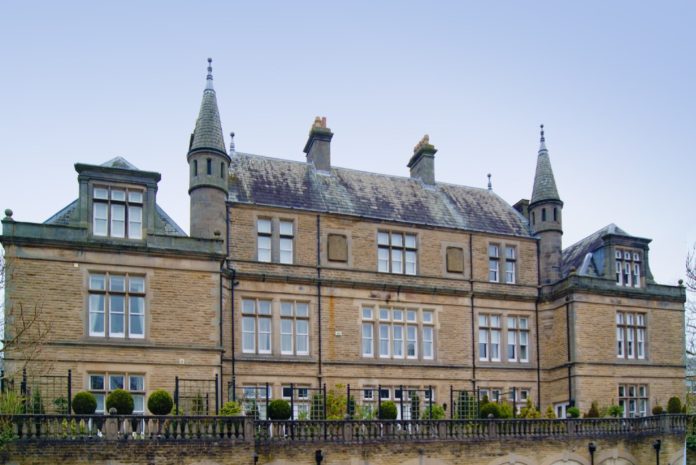 A Grade-II-listed building in Harrogate, North Yorkshire, has been refurbished with 130 Spectus vertical sliding windows. Sovereign Park House is set in a conservation area, and had previously been converted into 11 apartments. Spectus' vertical sliders were chosen for this project for their aesthetics and for the thermal efficiency and improved sound insulation they would provide the occupants.
Spectus' specification team worked closely with all parties to develop the technical designs and specification approvals of the windows. Sample windows were provided to help support the planning application.
As the installation required 130 vertical sliding windows, the installation programme needed to be meticulously planned, to minimise disruption to the occupants. Countrywide UPVC of Ormskirk, Lancashire, was appointed for the job, as the installer has over 20 years of experience in commercial projects. Countrywide UPVC worked closely with all parties to plan an efficient installation programme which was completed in three months.
The finished result has transformed the exterior of the apartments and has improved both the thermal efficiency and sound insulation of the homes. Paul Campbell, Countrywide UPVC's director, said: "We were delighted to be invited to work on such a prestigious project. The new windows have sympathetically transformed the homes and we have already received feedback from the occupants that their homes are now warmer and quieter as a result."