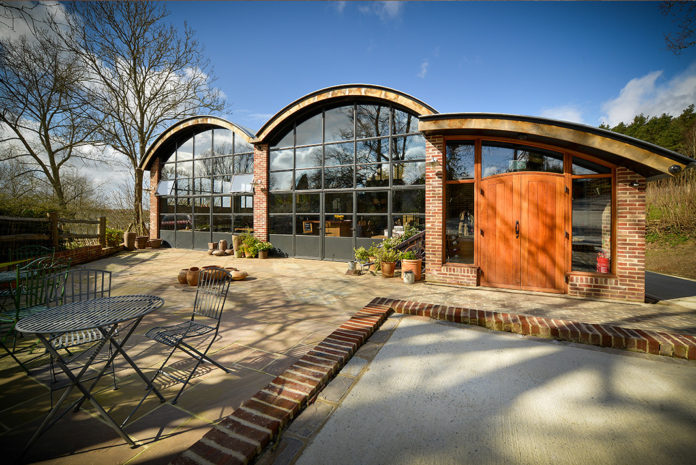 Clement Windows Group have manufactured and installed a series of steel windows, doors and screens at Sedlescombe Vineyard in East Sussex.
Sedlescombe is England's oldest organic wine estate comprising 22 acres of organically certified vineyards and the new owners have recently transformed the Vineyard shop and tasting room.
The pair of radius head door screens are said to provide a magnificent feature both internally and externally and are in keeping with the natural surroundings, providing a backdrop to the shop.
Inside there are further Clement EB24 door screens and doors which are used to partition rooms and allow light to flow through the building.