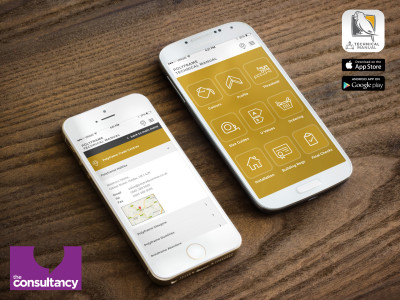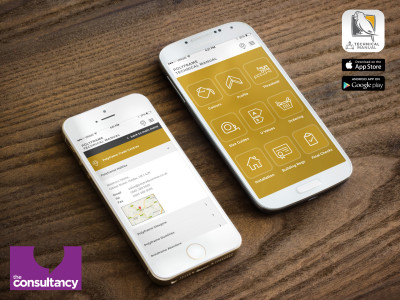 Digital innovator, The Consultancy, has once again teamed up with one of the industry's leading manufacturers to produce a fresh new app.
Working alongside Polyframe, described as 'the industry's leader in multiframe fabrication', The Consultancy has designed the Polyframe Technical Manual.
Aimed at window and door installers, builders and joiners, this online manual has everything the modern fitter and supplier needs to know when surveying and ordering.
Available at the click of the button, Polyframe customers can now gain access to the full Technical Manual anytime and anywhere.
The manual includes information such as available colours, profile information, size limitations, installation guides and regulations, ordering information and survey guides.
Richie Thornton, director of The Consultancy said: "We've been working with Polyframe for just over a year now, and we have established a great relationship with the company.
"This app is a great piece of kit for every Polyframe customer as they have everything they need to know in their back pocket.
"They can access the information 24 hours a day, seven days a week, from absolutely anywhere, eradicating the stress and inconvenience of carrying the paper manual around with them."
The Polyframe Technical Manual app also includes the full Polyframe range and its individual specifications and limitations, including Rehau, Rustique and Halo System 10.
Peter Dyson, Polyframe Group sales director, said: "Working with The Consultancy was and always is, a straightforward and seamless experience.
"It's not always easy to remember individual specifications, detailed product information and Polyframes' extensive colour range, so having this and survey and documentation guides at your fingertips, gives our customers both confidence and an extra edge"
The app also includes locations of trade centres as well as Polyframe factories locations.
Richie continued: " We're currently heavily integrated in the digital age, so carrying paper documents and faxing information is quickly becoming a thing of the past.
"We want to encourage everyone to bring their company online – however big or small and join our #InvestOnline campaign that aims to bring 'death to the fax' and modernise our generically dated industry."
The app is available now via the App Store on all Apple devices, or through the Google Play Store for the android version.