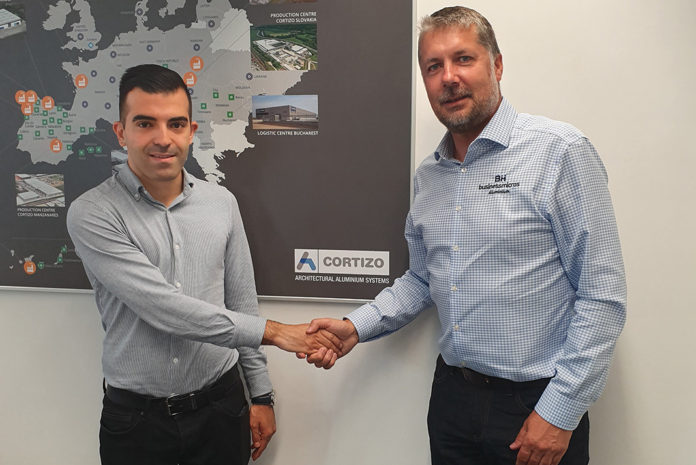 Aluminium system's house, Cortizo, has partnered with BM Aluminium to make its entire database available within the company's LogiKal software system.
The Spanish aluminium specialist only entered the UK market a couple of years ago but is reported to be growing rapidly here with a range of windows, doors and commercial glazing products which appeal to design conscious consumers and specifiers.
It has recently invested in its first UK office and showroom in Croydon, south east London and, made a successful first appearance at the FIT Show.
Brais Lorenzo Villar, Cortizo's head in the UK, said: "Between 80 and 90% of our existing and target customers are already using LogiKal. It is reliable and easy to use and clearly very well supported by BM Aluminium. We felt it was almost essential for us to add the complete Cortizo database to LogiKal in order to start realising our ambitions in the UK.
"We've worked hard with BM Aluminium and the software's developers, Orgadata, in Germany to create the database so that fabricators can price and process all our products within LogiKal alongside their existing ranges. We've also installed LogiKal ourselves at our new office so that our technical team can continue to develop the database and support customers with estimating jobs."
Dean Hodges, BM Aluminium's managing director, commented: "We're already building a really strong relationship with the team at Cortizo and are ensuring that the database is fully supported. We estimate that fabricators could add Cortizo to their LogiKal set ups in around half an hour, making it a very quick and easy step for anyone considering starting to fabricate using these products."