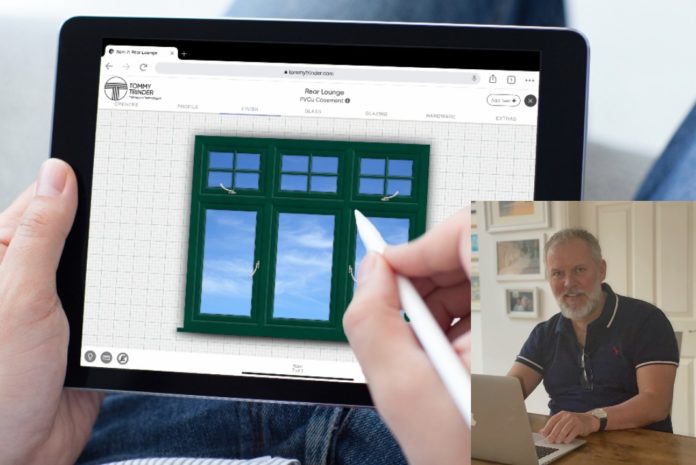 Tom Barfield, a self-employed sales consultant, has completed his 500th demonstration of the award winning Framepoint software from Tommy Trinder, despite being a self-confessed technophobe. "My friends think it's hilarious that I sell software for a living," said Tom. "If anyone's going to get in a tangle with IT, it's me!
"Framepoint has been designed for window installers, not computer geeks. The platform is super simple to use. Even if you have next to no experience with computers, it can save heaps of time on quoting and make you look really professional. I'm no Bill Gates, but most of the time, window people find that reassuring. It certainly helps to be able to say, hand on heart, if I can do it – anyone can!"
Tom partnered with Tommy Trinder 18 months ago, after a career selling windows and doors to homeowners, builders and architects spanning more than 30 years. "My window knowledge definitely trumps my computer skills," he said. "Again, I think customers prefer it that way. To be honest, I wouldn't feel right to promoting a tool to help installers sell more efficiently, if I'd never sold a window. Framepoint is the tool that I would have wanted when I was out selling." The volume of quotes prepared by window installers via the Framepoint platform has more than doubled over the last year.
"It's an absolute pleasure to work with the team at Tommy Trinder," said Tom. "I think we all know we're involved in something a bit special. Framepoint is fantastic bit of kit that is completely revolutionising the way installers sell to the homeowner. it's so positive to be involved."
Installers can find out more about Framepoint, and book a free demo with Tom Barfield, at tommytrinder.com.