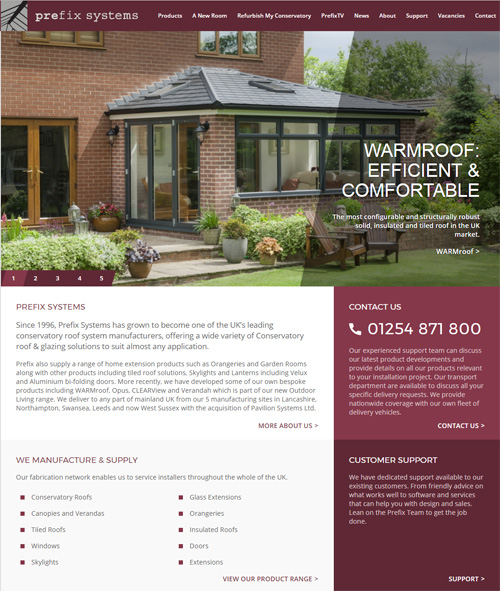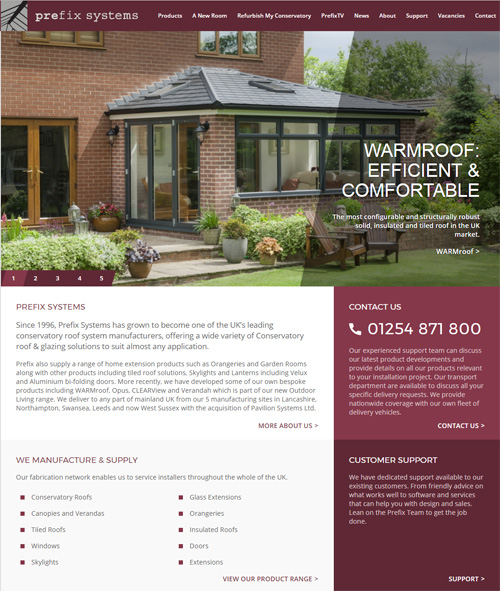 Prefix Systems says it has launched a 'content rich' new website, with information about its products for the extended living space and outdoor living markets, as well as aluminium and hybrid window and door systems.
The new website at www.prefixsystems.co.uk is said to offer 'a wealth of information' on Prefix's broad product range, which is now available from five manufacturing sites serving the entire UK, with the recent addition of Sussex based Pavilion Systems.
Navigation has been 'carefully organised' with products split into six categories of glazed roofs, solid insulated roofs, orangeries, skylights and rooflights, outdoor living and doors and windows.
Additional information is also available on specialist glass, Velux rooflights, and dedicated products for the replacement conservatory market, as well as the Opus aluminium-timber composite system. Latest news is also available on the site, including a live Twitter feed and chat facility.
A dedicated FIT Show page will also give information before, during and after the industry's only trade show.