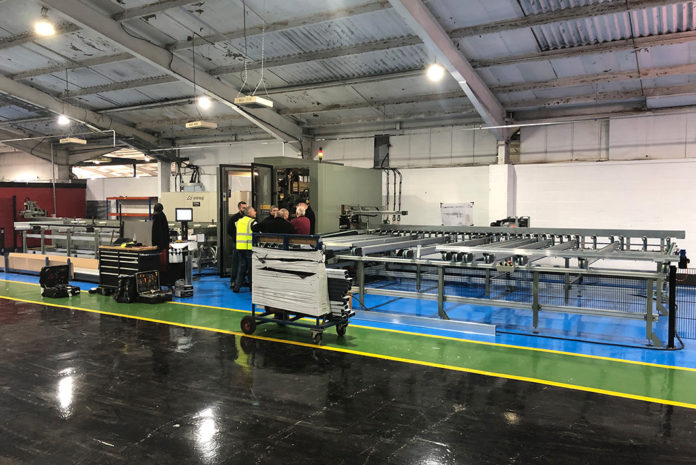 Premo Fabrications is the first façade manufacturer in the UK to take delivery of a new L3 version of Emmegi's flagship, 20-axes Quadra aluminium machining centre. The L0, L1 and L2 versions of the Quadra can cut, drill and machine in one single operation, delivering huge advances in efficiency. But the L3 adds an extra dimension: a secondary module equipped with a dual drilling unit. This can mill, drill and tap at any angle on the ends of the profile as well as on the horizontal, allowing companies like Premo to broaden the options they can offer in unitised curtain walling.
Explaining the benefits of the new machine, Jack Tait, facades production manager at Premo Fabrications, said that the dual drilling unit "opens up additional new business streams for us and gives us capabilities which go beyond our immediate needs but which we know will be useful in the future". He added: "With this size of investment, it was crucial for us to choose a machine which was future proofed, and would give us scope to go on adding to our product range in the coming months and years."
Premo fabricates almost exclusively in Kawneer profile to supply the ongoing façade requirements of the FK Group which it is now a part of. Jack added: "Because the Quadra cuts, drills and machines in one, it mitigates the tolerances which are normally incurred at each separate stage, giving us the precision we need for the FK Group installations, as well as the large scale volumes."
Read more on this story in the forthcoming March edition of Glass and Glazing Products (GGP) magazine. Subscribe to GGP here.