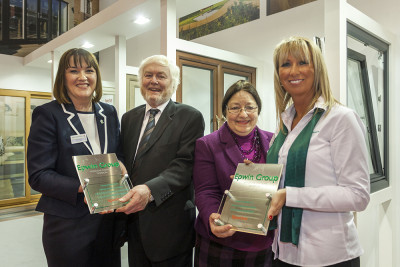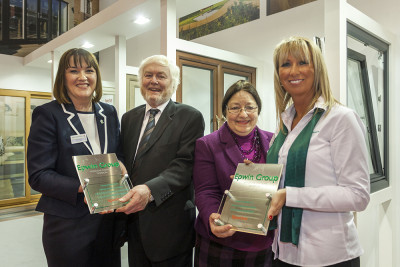 2016 sees Lincolnshire based Cliffside Windows celebrate its 10th anniversary with PVC-U extruder, Spectus, and complete some 50 years servicing its local area.
Situated on its own 2.5 acre site in central Lincolnshire with showroom, factory and office facilities, Cliffside Windows is ideally situated to cover the Lincolnshire area. Proud to reach another landmark in its 50 year family history, during this time it has built an enviable reputation for quality and there is no doubt that the use of the Epwin Group products, including Spectus branded profile, has contributed to its success.
"Cliffside is always looking forward to exciting future developments," said joint owner, Sally Hunt. "One trend we have noted is the increasing number of existing PVC-U windows that are being changed. Although the windows were sold some 30 or so years ago and are basically sound, existing customers are updating due to advancements in glass technology and security features. Due to Cliffside Window's service first time around, many of these enquiries do not incur multi-quote situations, and for younger companies in the industry this will give encouragement for replacing the replacements."
Wolfgang Gorner, commercial director of the Window Systems Division at Epwin Group congratulates Cliffside Windows on the anniversary: "Cliffside is a wonderful example of how a family-run business group can grow and develop its market for over 50 years. Well respected in their area, we are very lucky to have them as a Spectus customer. Cliffside always puts its customers first, offering quality, service, and value. Well done."
Part of the wider Epwin Group, Spectus Window Systems has been making market-leading PVC-U window and door products for nearly 30 years.
Epwin Group Window Systems division managing director, Clare O'Hara, and Katrina Earl, key account manager, presented the owners with a commemorative plaque on the opening day of this year's FIT Show to thank them for their support over the last 10 years.