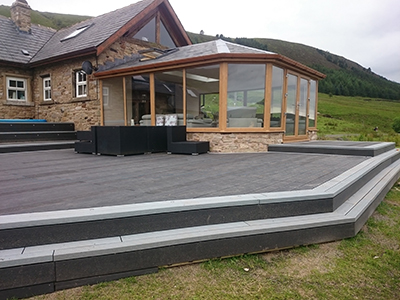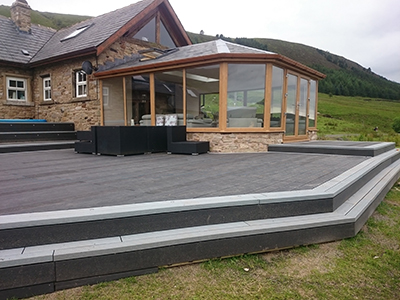 From just one Facebook post, more than 500 sales leads were generated by the Composite Wood Company in seven days, proving the popularity of Composite Wood decking, fencing and garden rooms as the fastest growing home improvement.
The company is now looking for additional installers to register as trade customers, to join the growing national network for the company's range of timber alternative home improvement products.
The Facebook post highlighted the benefits of using composite wood and the options available to homeowners, including the new woodgrain finish.  The message also invited people to visit the new Composite Wood Company website to request a sample pack or download the brochure.
"More than 500 homeowners contacted us directly through Facebook or by clicking onto our website. Many asked for prices or told us about projects they have lined up.  We've passed on leads to registered installers in the relevant towns and cities," said Tony Pratt, sales director at Composite Wood Company.
"It's clear that the potential for installation companies nationwide is huge.  We're actively looking for installers who want to enhance their range and add value to customers, so please visit our website to register as a Trade Customer today."
The true scale of the results – on a budget of only £250 – was that the post reached 211,164 people.  22,811 of those engaged with the post by clicking photos, sharing the post, making comments or visiting the Composite Wood Company website.  The Facebook page also had 1,269 more likes during the seven-day period, proving that homeowners want to receive updates on this versatile home improvement range.
"Facebook has been amazing for us. We regularly boost posts alongside our daily updates and the response is always massive. Better still, the people we reach like our page and share it with friends and family. In the last six months, our Facebook page has grown 478% from 1,784 likes in January to 10,315."