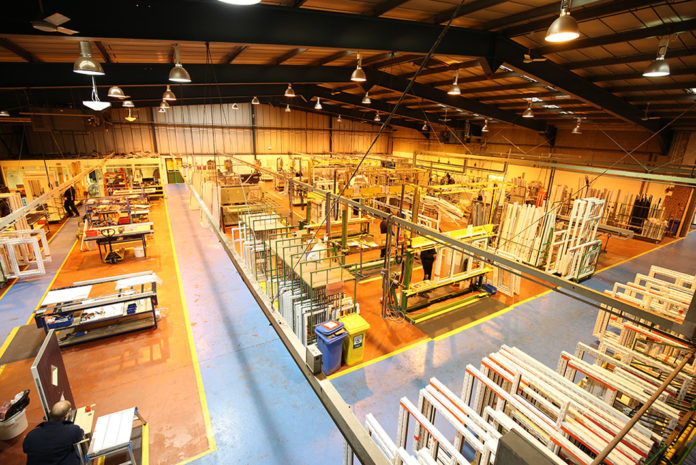 Window and door manufacturer, Shelforce, has achieved ISO 45001 certification, the new international standard of occupational health and safety.
The new management system has replaced the OHSAS 18001 and enables Shelforce to provide safe and healthy working conditions, prevent work-related injury and ill health, and continually improve its occupational health and safety performance.
The standard is said to have been developed by a committee of occupational health and safety experts and follows other management system approaches such as ISO 14001 and ISO 9001.
Howard Trotter, Shelforce's business manager, said: "We are absolutely delighted to have achieved the new ISO 45001 certification as it shows our management system is the best.

"Our staff are hugely important to us, so it is absolutely vital that we provide them with a safe place to work. The ISO management system is also about being proactive about health and safety and continual improvement, which we strive for here at Shelforce."
Erdington based Shelforce manufactures PVC-U windows and doors, including composite doors and fire doors, and specialises in providing high-quality windows and doors to local authority projects, including social housing, schools and new builds, around the country.
The company is also leading the way in inclusivity when it comes to training and employment opportunities in the fenestration industry, with 75% of its workforce disabled.
"Achieving ISO 45001 certification puts us in an elite category of businesses," added Howard, "and the level of excellence in internationally recognised. It will greatly contribute to us moving forward as a company in the future."