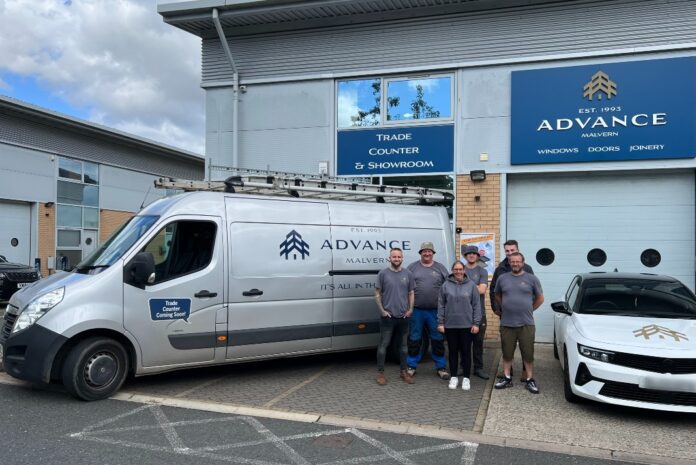 Leaders of Advance Joinery Group, Herefordshire, have acquired the West-Midlands-based company, Malvern Glass.
Established in 1993, the Advance Joinery team manufactures and installs timber, aluminium and PVC-U windows and doors, across Herefordshire and beyond. The acquisition of Malvern Glass allows the Advance team to expand its footprint locally, the business' representative explained.
The Malvern Glass team is set to broadly remain the same, though some new additions are being considered. Leaders also plan to build on the business' excellent reputation by adding a complementary trade counter, offering products to trade and the public. In addition to this, the Advance team aims to replicate what has worked well for the firm's two other branches, in Hereford and Kingsbridge, Devon. Malvern Glass was founded in 1979.
"We are delighted to welcome Malvern Glass to the Advance Joinery Group," said Andrew Buchanan, managing director at Advance. "Both companies share a commitment to providing high-quality products and service, and we believe this acquisition will enable us to offer an even broader range of products to a wider customer base."
Leaders of the business aim to rebrand and launch an expanded showroom that showcases a broader range of products from proven suppliers. "The diversity of our offer and our customer base is what's made us unique here at Advance," said Jack Evans, operations director. "We encourage customers to drop in when passing, to understand more about our expanded range of products."
Customers of Advance, both domestic and trade, can view the range of products either at the Pontrilas head office or through retail showrooms in Hereford, Kingsbridge and soon, Malvern. Find out more about Advance Joinery Group, visit the business' website or follow @advance_windowsdoorsandjoinery on social media.