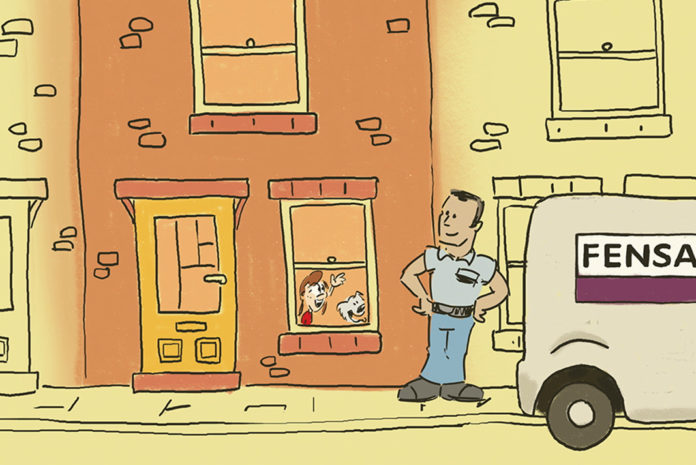 Fensa has been announced as a finalist in the G-Awards Promotional Campaign of the Year category. Fensa has been included for its 'All the Proof You Need' TV and social media campaign, the first ever staged by the industry's largest Competent Persons Scheme.
The campaign was reportedly conceived by a Fensa team who realised that, in spite of legislation, many installers still do not register replacement windows and doors with local authorities. The concern is that homeowners can be left with problems and costs if installers who are not part of a competent person scheme do not do a proper job and leave homeowners with non-compliant work.
Fensa says that it realised the need to change this, but needed a strategic approach to tackle the issue properly. In 2018, it engaged built environment brand experts, CMDi, to conduct a comprehensive review with the goal of implementing a promotional strategy in 2019. This presented the simple proposition that if more homeowners ask for Fensa certificates, then more installers will become Fensa Approved and more installations will then be registered and compliant.
The campaign, which was launched in February 2019 and due to run until the end of December this year, is based around a TV campaign that, in the first six months alone was reportedly seen by 17.3 million adults – 34% of the UK population – who saw the advertisement almost 50 million times. The TV advertising is supported with extensive social media output including Twitter and Facebook, for which the latter saw a 475% increase in followers during the period, resulting in referrals to the Fensa website from Facebook users alone, growing by 798% compared to the previous year.
Fensa managing director, Anda Gregory, said: "This is the first time Fensa, or any other organisation of its type, has staged such a powerful campaign and we are therefore delighted to have the early recognition of becoming a finalist at the G-Awards. The campaign is already benefitting Fensa members of course, but also protecting homeowners and in turn therefore, improving the reputation of our industry. The results for the first six months of the campaign are excellent."