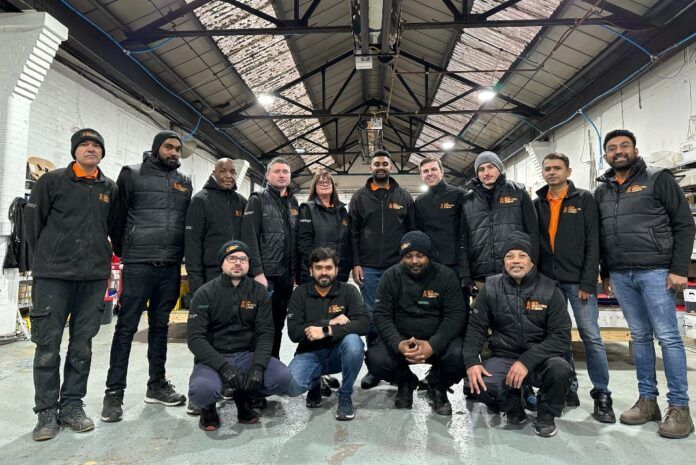 The team at Aston Architectural Aluminium is celebrating the business' 10th anniversary this year, a key milestone for the company. The award-winning, family-run fabricator was set up by managing director Jaykishan Gorasia in 2013. The business moved to a purpose-built 10,000ft2 headquarters and factory in Watford in September that year, and has since developed its service and product offering.
In 2019, the company heavily invested in machinery, doubling output and allowing for quicker orders, according to Aston Architectural's representatives. "Aston puts its own unique stamp' on windows and doors manufactured using the Smarts, Schüco and JSP Aluminium systems, with additional features which make them stand out from the competition," they said.
"With a standard turnaround time of one week and a rush order time of 24 hours, Aston Architectural works to ensure its customers lead times are always met, no matter how tight. To assist with this, the company has invested in stock, maintaining six months' minimum to avoid delays caused by supply shortages, and has implemented a traffic light system in its factory to consistently monitor stock levels."
Jaykishan, the company's managing director, said: "It is a huge achievement for us to be celebrating our 10th anniversary surrounded by loyal customers and staff. At Aston, clients' lead times are hugely important to us. With this in mind, over the last 10 years we have focused on investing in both stock and staff training, to make our processes as efficient as possible.
"Many of our staff have been with us from the start of our journey. We support our fabricators in completing their lean manufacturing diplomas, and because of this we are able to maintain a small, close-knit workforce, which we promote from within."
Recent developments at Aston Architectural have focused on improving installers' experiences. These have included the production of short video clips to demonstrate how to install each of Aston's products, and the development of an automated order process for installers.
Jaykishan added: "We are always looking for ways to make our customers' lives easier, both during and after their purchasing experience with us, which is why we have grown such a loyal customer base over the last decade. Following a successful 10 years of trading, this is something we hope to expand and build on going forward. We are excited to continue bringing top-quality products and customer service to installers, fabricators and builders nationwide."