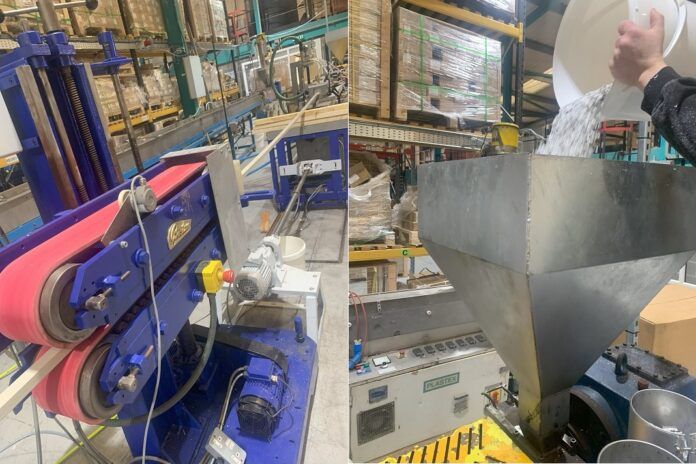 The AT Precision team has recycled 50 tonnes of material since the beginning of this year, thanks to its new recycled thermal reinforcement (RTR) system. In January, the aluminium bi-fold hardware supplier introduced the RTR system to its production line, alongside a new recycling scheme at its Durham premises.
The scheme involves the AT Precision team picking up unused or unwanted PVC-U materials from its customers and processing these for use in manufacturing the company's own screw retention profile bars, according to representatives of the business.
"We found that many of our customers are left with unused materials following their production processes, and by introducing our new recycling scheme, we've helped them produce less waste," said Michael Hewitt, AT Precision's sales director. "We are happy to collect this material directly from our customers, which we then grind and melt down to produce a screw retention profile bar.
"To have already recycled 50 tonnes of material to date is a huge achievement and a real indication of the commitment of not just AT Precision but of our customers to reducing waste and bettering the environment.
"The climate crisis is an important issue across all sectors and, for us, making efforts to become more sustainable has always been a priority. We have a commitment to playing our part in helping the planet, and we feel the new recycling scheme and RTR system have been very worthwhile investments.
"Looking ahead, I'm confident we will successfully recycle at least double of what we've already achieved by the end of this year, helping both AT Precision and our valued customers mitigate environmental impacts, reduce waste, save money, and overall contribute to a more sustainable and environmentally friendly industry."
For more information about AT Precision and the service that the business' team can offer, visit the company's website.