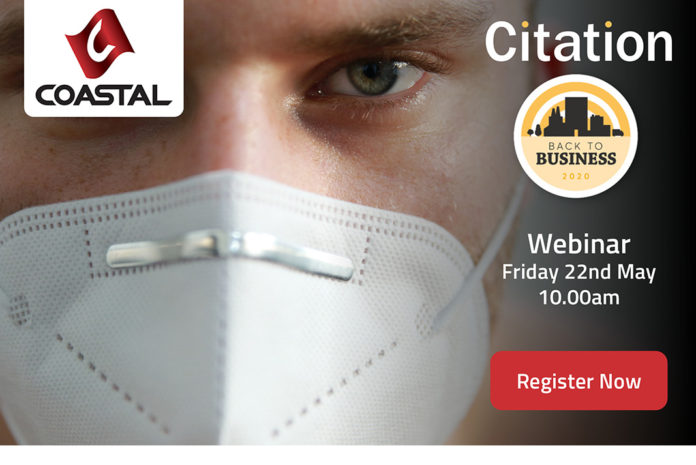 Hardware specialist, Coastal Group, is running a free webinar for door and window manufacturers, in conjunction with HR, employment law and health & safety expert, Citation. Click here to register.
The event is scheduled for 10am on Friday 22 May and aims to offer timely advice on how business can return to work safely under COVID-19.
According to Coastal, the webinar will help customers to get business 'up and running', whilst ensuring compliance with new health & safety responsibilities under COVID-19. It will also give guidance on the latest site operating procedures and workplace risk assessments and will provide an opportunity to have specific questions answered.
Coastal Group adds that it is supplying PPE gloves, masks, and sanitisers, and that its online store is open for placing orders for next day delivery at www.coastal-group.com.