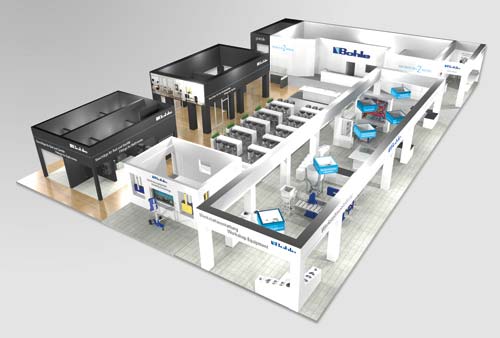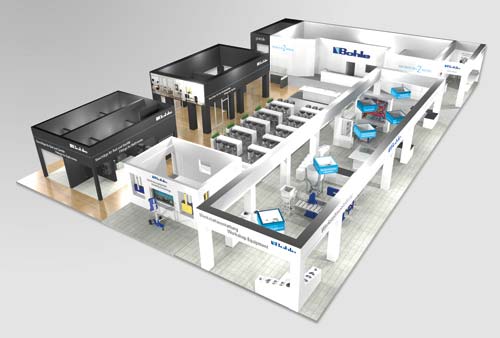 With a 1,000m2 stand (Hall 9, Booth D42 / F42), Bohle says that its offer at this year's Glasstec will form its own 'micro exhibition', with two distinct zones.
The first of these will profile its glass machinery, UV bonding, surface protection, consumables, machine tools, vacuum technology and glass processing tools, the second – a new glass design area – will showcase Bohle's range of glass hardware products.
According to Bohle, this will focus on its MasterTrack internal sliding door range, which can reportedly be fitted in as little as 10-minutes and requires no glass processing to install. Able to accommodate glass thickness from 8mm to 12.76mm and a maximum weight of up to 150kg, the internal sliding door system is available as either a wall mounted or ceiling hung system.
"Glasstec by definition, is about product innovation, and we have a number of very exciting new products on show at this year's event," said Dave Broxton, managing director at Bohle. "This is epitomised by MasterTrack, our new modular internal sliding door system, which offers significant installation efficiencies and exceptional through-life performance, making it ideal for premium residential, as well as commercial installations. We'll also be revealing another new innovation – our new balustrading system – for the very first time at this year's show, which promises to offer significant efficiencies and new opportunities to our customers.
"In addition, as you would expect, we're profiling the latest innovations in UV bonding technology, glass processing machinery, tooling and handling products and some smaller but no less innovative new offerings."
Bohle will bring the highlights of this year's Glasstec home to the UK as part of its 'i-day' (information and innovation) programme, later this autumn, with two open days scheduled at its Greater Manchester HQ on 7-8 November.