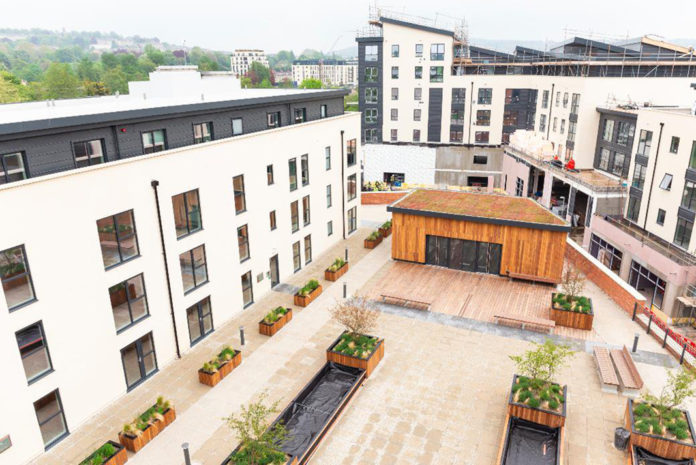 With almost 40 years' experience in supplying home improvement products, Midlands based installer, Reliant Windows, says the reason it has enjoyed such longevity is because of its commitment to quality, service and reliability. Reliant adds that aligning itself with suppliers that are committed to the same values is one of the reasons it has enjoyed such a great relationship with The Boing Boing Group and everything the fabricator has to offer from two companies under the Group umbrella; Central RPL and Central ASL.
John Allen, managing director of Reliant Windows, said: "We have a great relationship with the team at Central. Whether RPL in the supply of PVC-U products mostly for our domestic customers, or ASL for aluminium products which we find is more in demand from our commercial customers, they have the right products to ensure we can offer our customers what they need.
"We've been around a long time and have seen the ever-changing demands of the market, so we understand you need to evolve in order to stay ahead. It's easy for us to do this with the help of a forward-thinking fabricator like Central, as they continue to launch new products and initiatives that will support us in our desire to sell the very best home improvement products.
"We recently worked with Central ASL on a commercial project of over 80 aluminium frames and curtain walling for Rosebury Place in Bath. We were delighted with how everything went. Delivery times were met, the product standard was absolutely first class and we received great customer service throughout the process. Reliable suppliers make things so much easier and that's definitely something we get from Central, every time."
Gary Morton, CEO of the Boing Boing Group, concluded: "Keeping our customers happy is at the heart of everything we do, which is why we put so much focus on developing our offering to ensure we deliver on their expectations. We have an excellent relationship with John, Nick and the team at Reliant and we work hard to ensure we gets things right, for them and for all of our customers, every time."