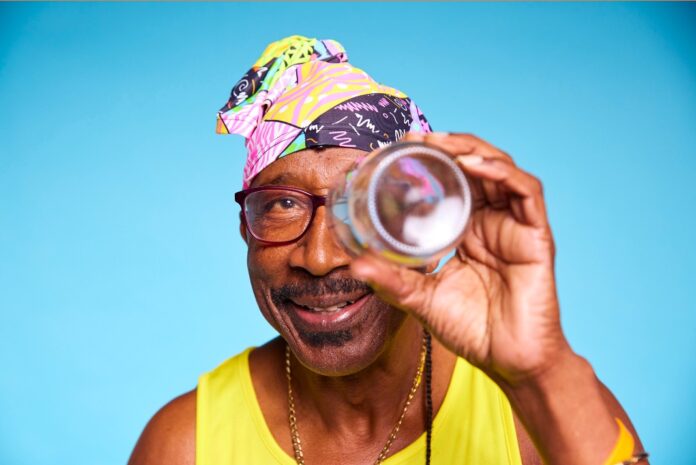 British Glass has partnered with the TV fitness celebrity 'Mr Motivator' for a campaign to reduce the consumption of microplastics by instead choosing glass. The campaign runs for the entire month of January.
Dave Dalton, CEO of British Glass, said: "At a consumer level, preferencing glass offers a solution for people looking to reduce their day-to-day exposure to microplastics and their future impact. We await the results of scientific studies on the health implications of microplastics but for now, we can raise awareness of leaching and promote the benefits of glass to prevent microplastic intake levels rising."
Mr Motivator added: "It's 2023 and it's time to look after yourself and look after the world. This is a workout with a difference, and I'm excited to be part of a campaign to reduce microplastic consumption in households across the UK."
Tips from the campaign include:
• Rethink how you drink: "Paper cups" have liners that can release microplastic particles when exposed to hot liquids;
• Air dry clothes: A single tumble dryer could be responsible for releasing 120m microplastic fibres into the air each year;
• Keep it clean: Almost 40% of dust particles in your home are microplastics, so regular dusting and vacuuming reduces household levels;
• Stop putting plastic containers in the microwave: Plastic containers leach chemicals when they're heated;
• Swap out plastic for glass, as glass packaging cannot break down into food and drink.
Professor Jeannette Rotchell, environmental toxicologist for the University of Hull, said: "Whilst research is still ongoing regarding the specific heath impacts of microplastics, we do know that such contaminants and the chemicals they leach have been detected in our bodies, probably due to exposure via our food and drink. The compound of glass as a material means it is impossible for such leaching to take place between product and packaging, so those looking to reduce their exposure to microplastic can take action today by choosing glass where possible." Follow the campaign on social media, including British Glass' Twitter page.