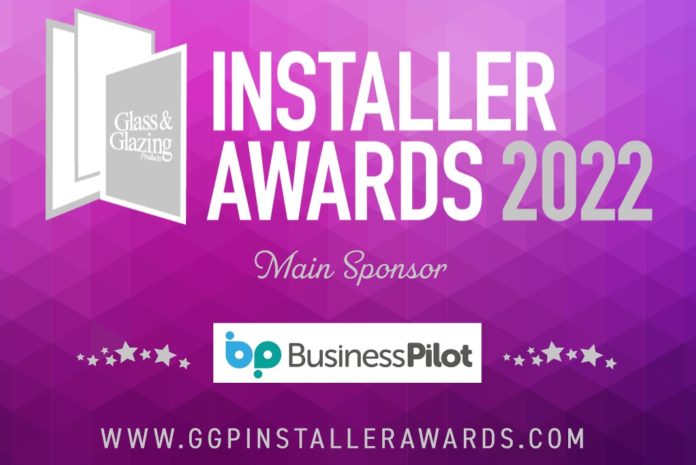 Glass and Glazing Products (GGP) magazine is proud to announce that Business Pilot, the software company and provider of management systems for installation businesses, is a main sponsor of its 2022 Installer Awards. The awards exist to champion and celebrate outstanding installation projects from the past year, as well as installer businesses, installer-focussed service providers and people. GGP's Installer Awards are due to be presented at Manchester's Albert Hall, on 10 March 2022.
Elton Boocock, Business Pilot's managing director, said: "As an installer-focused brand, partnering with GGP's Installer Awards is a natural fit for us. Business Pilot is tailor made for installers, by installers. As such, we are really proud to celebrate installer success within the glazing industry, especially in the exceptionally busy 18 months we've all had. Everyone at Business Pilot offers the best of luck to all entrants of this years awards. We' can't wait to be toasting your achievements next March."
Charissa King, GGP's editor, added: "I'm delighted that Business Pilot has chosen to support our Installer Awards – the first of our installer-focussed awards to take place in-person. Business Pilot is a successful service provider that is committed to innovation and making day-to-day management much easier for installers. As such, it's a business that truly reflects the spirit of these awards."
Submit your business' entry to GGP's second annual Installer Awards, for free, by visiting www.ggpinstallerawards.com. For help with your entry, email our events team, or call them on 01322 221 144.
Business Pilot provides readers of GGP magazine with expert insight each month, through the 'Business Pilot barometer' column on page six. (For an example, see the August 2021 column.) You can sign up to receive paper copies of GGP here, or read it online, here. Read more about Business Pilot online, at businesspilot.co.uk.