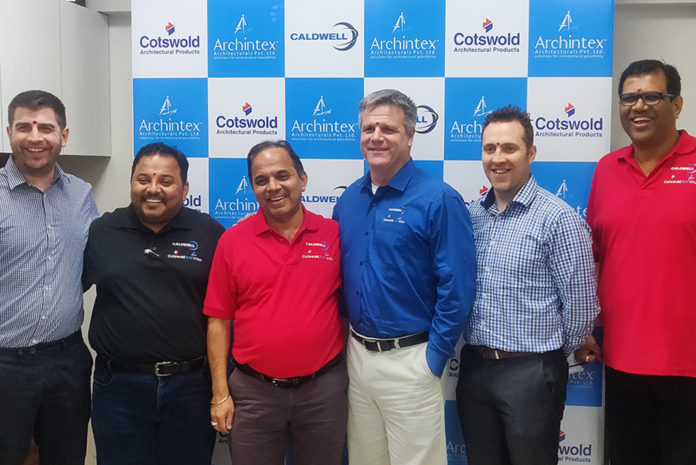 Caldwell has announced that it is expanding its global reach with the acquisition of a key Indian distributor.
Mumbai-based Archintex already supply quality Cotswold hardware to businesses across the Indian subcontinent and will now become part of newly-formed Caldwell South-East Asia.
CEO, Eric Mertz, commented: "We want to be part of one of the most dynamic economies in the world. India is set to grow 7.3% this year and 7.5% the next – that's faster than China. By 2050, it's expected to overtake America as the second-biggest economic power on Earth.
"And most excitingly for us, much of that growth will come from construction," he continued. "The government's Housing for All initiative will see hundreds of thousands of homes built in the next few years. That's a huge opportunity – and by combining Archintex's unmatched market knowledge with our global expertise, we're confident we've got a formula for rapid growth."
Caldwell says it has big plans for the region. Further investment will reportedly include a key technology hub helping the company develop partners across Asia.
Market development director, Tim Ferkin, commented: "We're hugely excited to have the Archintex team join the Caldwell family. Together, we can provide even more seamless distribution of Cotswold hardware, and further expand the range of products we can provide. That's great for us, and it's great for thousands of Indian fenestration businesses, too. We can't wait to get started."