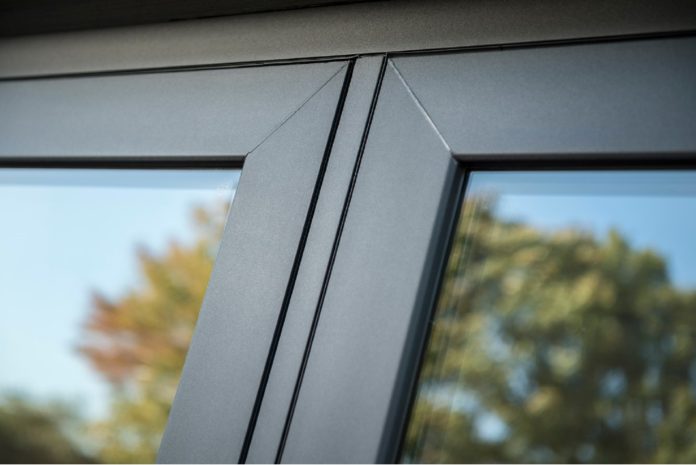 The findings of an independent survey of UK homeowners suggests that colour and finish are key factors in determining their purchasing decisions. The survey results, released in March, reveal that 75% of homeowners surveyed think that choice of colour is important in shaping their purchasing decisions. Security, energy efficiency and sustainability were also cited by respondents as key influences on their purchasing decisions. Price point was also a significant factor. The survey was conducted by YouGov, and commissioned by the building materials supplier, Deceuninck.
Rob McGlennon, Deceuninck's managing director, said: "Energy efficiency and security are key drivers of window and door purchases but colour, aesthetics and finish, are increasingly important, cited by 75% of respondents in our poll as an influence on their purchasing decisions. What's even more interesting is that, when you drill down into the detail, you can identify the increased weighting that certain demographics place on colour and finish, over and above other factors, as well as the influence of age grouping on colour preferences. These insights are invaluable in supporting the industry in selling colour and finish more effectively."
While 75% of those questioned said that choice of frame colour would influence their purchasing decisions, 96% said a match to the overall appearance of their property was also key. Across all age groups, window security and energy efficiency polled highly. Window price was, however, a significantly less important factor for older homeowners, those aged 55 and over (56% said very important; the proportion was 68% for 35 to 54 year olds). The match to the overall appearance of the property (69%), and purchase from a trusted supplier (70%) was also more important for this grouping.
"With age comes wisdom," said Rob. "Older consumers and homeowners, have maybe bought windows and doors in past and made those purchases on the basis of price, and appear to have learnt from the experience. Frame colour, match to their home, a trusted supplier and to a lesser extent sound proofing, were statistically significantly more important to this demographic."
Colour and match to the overall appearance of their property were also more important to owners of older properties, particularly among those with homes built pre-1920. Deceuninck offers 30 colourways in stock and 20 additional colours in just 15 working days, with on average Deceuninck fabricators selling twice as much colour as their competitors.
When asked what their first window colour choice would be, white was cited by 43% of homeowners. Greys, including anthracite grey, agate grey and grey, accounted for a combined 17%. Irish oak and rosewood polled 7% and 6% respectively. Greens, including Chartwell and sage green, recorded 4% and 1%; black and cream each recorded 4%.
When asked about all the colour options that they would consider, white, while still remaining popular at 54%, lost ground to grey colour options 41%. Natural woodgrains polled 22%; cream 18%; greens 14%; and black 12%.
"Again, it's the detail that counts," continued Rob. "Age, property type, all have a significant impact on choice. In understanding that better, we have an opportunity to be more targeted at point of retail, and sell more effectively and at a greater margin."
Over the coming weeks, Deceuninck will release detail analysis of its survey results to its customers in a series of remote presentations and workshops. To book a slot, call 01249 816 969, email the company or visit www.deceuninck.co.uk.