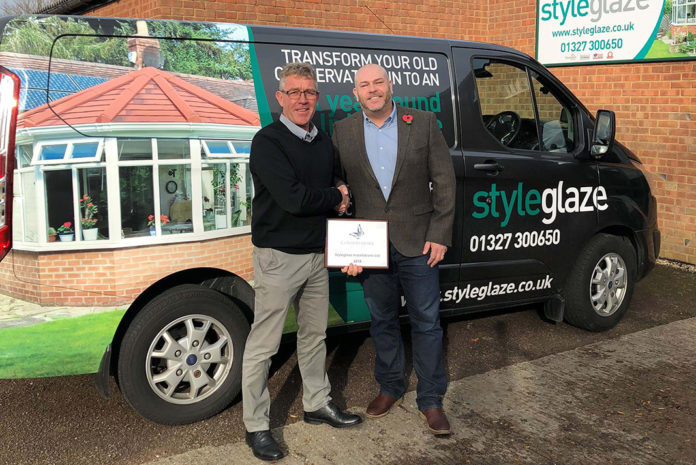 Styleglaze Installations (Daventry), has become the latest addition to the Conservatory Outlet Network of retailers – the second installation company to move to the fabricator so far in 2018.
Styleglaze was introduced to Conservatory Outlet by its newly appointed national sales manager, Jason Earl. Daniel Carty, managing director at Styleglaze, will lead the partnership between Conservatory Outlet (CO) and his team.
Plans are already said to be underway to revamp the Daventry showroom with support from CO, involving demonstration software, product investment and point-of-sale designed for the retail market. They will also be one of the first retailers to launch with the Extreme Collection of windows and doors – Conservatory Outlet's latest signature product range.
Jason Earl commented: "I'm delighted to have been able to introduce Styleglaze to Conservatory Outlet. It is genuinely hard to find businesses out there that measure up to the excellent standards of those currently in our Network, but I'm thrilled to say Styleglaze fit the bill perfectly and bring with them some great ideas and a real ambition to grow.
"I've been really impressed by the strength of relationship between the CO team and the Network – it really is a special partnership that people want to be a part of."
Daniel Carty added: "We're really excited to be working with Conservatory Outlet, we have been aware of them for a while now and were blown away by their products and services, they really are a step above anything we have seen before. It can be a lonely place running your own business, so more than anything I'm really looking forward to having the support of the Network behind me for advice and to bounce ideas off.
"We can't wait to get going and take our reputation as leading Installer in Northamptonshire to the next level."