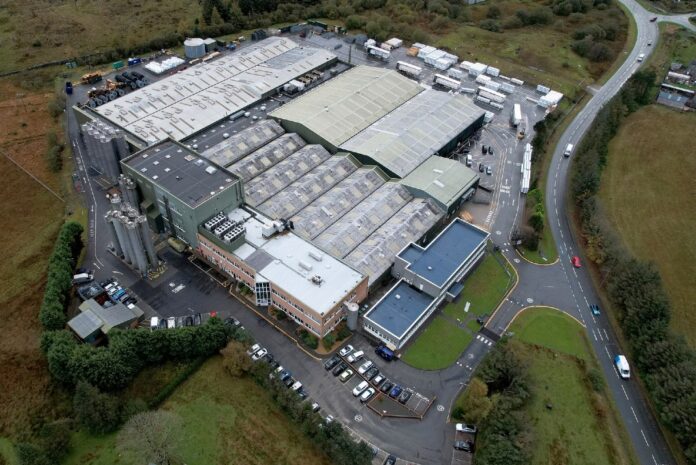 Growth in consumer demand for laminated window frames has moved Rehau to open a new lamination line at its Blaenau Ffestiniog factory. It is the fourth line at the polymer supplier's north Wales facility, and the latest in production machinery additions to the plant, as Rehau continues to boost supply chain resilience to better service demand.
"Ensuring a robust supply of polymer is vital to Rehau's continued UK operations, and our ongoing support of the British fenestration industry," explained Martin Hitchin, CEO of Rehau UK. "As such, I am delighted to say that our stock levels now exceed pre-Covid levels, with our Runcorn PVCR facility at full capacity, and significant back up stock available at our north Wales factory.
"The fourth lamination line features state-of-the-art, double-sided technology that will allow for quick manufacturing of non-standard parts. It improves our capacity in this area by a third, while cutting lead times and allowing faster and more flexible reactions to bespoke, smaller product batch requests. These are benefits we are able to pass down to installers and fabricators through quicker availability of supply," added Martin.
The latest line is part of Rehau's ongoing commitment to improving manufacturing capacity at the Blaenau Ffestiniog plant, to which a fifth co-extrusion line was added in 2021. A sixth line is planned for September, increasing the quantity of Rehau window products made of coextruded polymer to up to 45%.
Rehau is also increasing its workforce; full-time staff levels at Blaenau Ffestiniog have grown from 165 to 192 from March 2020 to this March, with 15 apprentices from the local area also employed at the factory.
"We have always had a strong culture of advancement at Rehau, with many staff now in management roles having started as apprentices," added Martin. "Through a combination of investing in people, machinery and smart factory Industry 4.0 practices, we have been able to expand production while improving overall efficiency."