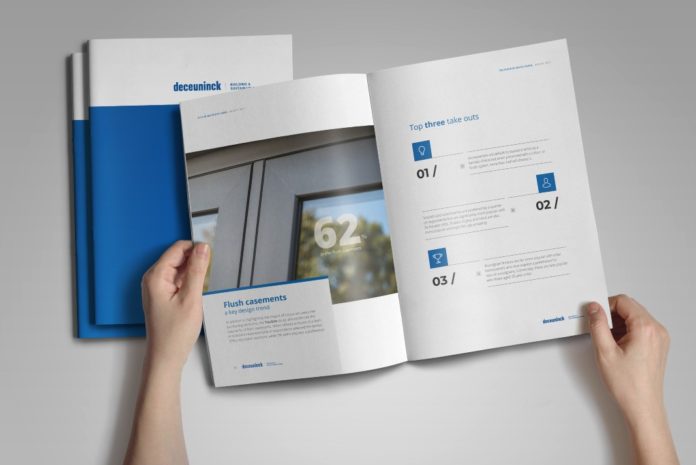 The systems company Deceuninck has created a free-to-download white paper, summarising the findings of detailed consumer research on colour preference, and containing a series of forecasts for top colour trends in 2022. Released in August, the paper draws on data collected by the consumer pollster YouGov, as part of a Deceuninck-commissioned study. It also pulls in data on national sales of foils and statistics from the systems company's own sales, combining them with analysis from other sectors, on key home improvement colour trends. Click here to download the white paper.
Rob McGlennon, Deceuninck's managing director, said: "We tend to be a little ahead of the market in general, in the colours we sell, so we've looked at that, the data we have from YouGov and wider market analysis, to pull it together, identify trends and make our prediction for where the market is going to go next year." The study by YouGov, published earlier this year, found that when asked about their colour preference, white was cited by 43% of homeowners as their preferred colour choice. Greys, including anthracite and agate greys, accounted for a combined 17%. Irish Oak and Rosewood polled 7% and 6% respectively. Greens, including Chartwell and sage, recorded 4% and 1%; black and cream each recorded 4%.
"They're the headline findings, but dig into and there are a host of other factors which are likely to influence colour choice going forward, including age and type of property," explained Rob. "We've pulled everything together into a single document, done some crystal ball gazing and made forecasts for the year ahead."
Deceuninck offers 30 colourways in stock and 20 additional colours in just 15 working days. On average, Deceuninck fabricators sell twice as much colour as their competitors.
Download a free copy of the white paper at deceuninck.co.uk/en-gb/colourwhitepaper. For more information about Deceuninck, call on 01249 816 969, email deceuninck.ltd@deceuninck.com or visit deceuninck.co.uk.