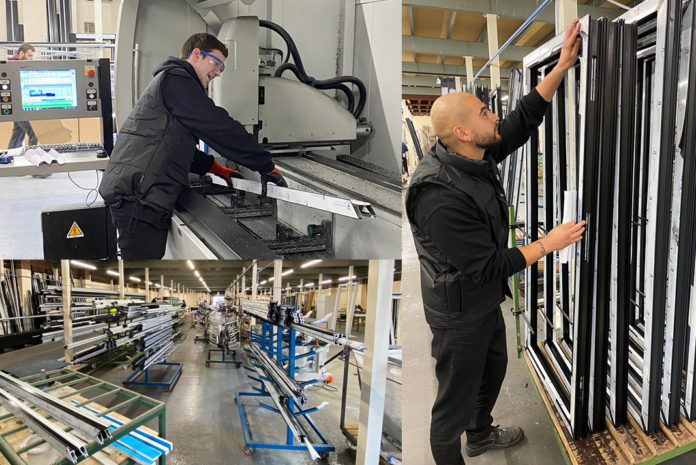 Dekko has expanded its manufacturing capacity with a new aluminium factory.
According to Dekko, the 25,000ft2 facility, located close to the fabricator's main base in Greater Manchester, will allow it to significantly ramp up production of its Räum range.
First launched five years ago, Räum bi-folds, patio doors, windows and entrance doors are said to offer 'sleek sightlines, smooth operation and first-class thermal performance'.
Dekko says that the range has benefitted hugely from the soaring interest in premium aluminium products and that it has helped installers break into lucrative new markets.
Consistent high demand has led Dekko to invest in the new factory, which is allowing it to scale up production, hold more stock and cut lead times.
Sales director, Kurt Greatrex, said. "When we first launched Räum five years ago, we expected it to do well, but we had no idea just how popular it would go on to be.
"At the time, aluminium products were held in high-regard – bi-folds especially. But there were some in the industry who were still understandably cautious. I think some people feared it was just a fad and would quickly disappear.
"Five years on, that's clearly not the case – aluminium windows, bi-folds and patio doors have become a central part of 21st century home improvement, and we've been delighted to see dozens of Räum installers reap the benefits.
"After five years of very strong demand for Räum, we decided the time was right to invest, and expand our ali fabrication capacity.
"With our new factory, we're able to offer more products, more quickly – and the extra space allows us to hold more stock, which means shorter lead times.
"With demand for high-end glazing products soaring after lockdown, we're confident that Räum will continue to go from strength to strength in the years ahead."