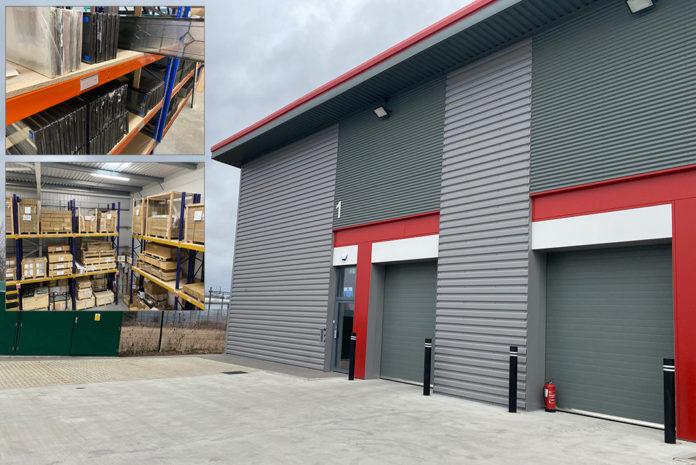 The Dual Aspect Group has announced the opening of three new distribution warehouses to service the composite door and aluminium markets. Specialising in decorative door glass and 316 stainless steel pull handles, Dual Aspect purchased its first warehouse in Ashford, Kent in November 2019 to offer an 'off the shelf' service to its rapidly growing customer base.
Dual Aspect's managing director, Jeremy Town, commented: "We are enormously proud to have opened our new 'pick & pack' warehouses. Our full range of decorative glazing and 316 bar handles will always be in stock, without fail. We make a simple promise not to be beaten on quality, service and price."
According to Dual Aspect, state of the art customised offices, racking and picking bays are now fully installed and filled with 'classic popular choices' for doors along with bespoke and patented options.
Jeremy added: "We have huge stocks on tap and will not tolerate slow supply or out of stocks. We also revel in innovation and have many new concepts including our stunning rectangular pull handles and our new ultra-modern stainless-steel decorative glazing for entrance doors. Our warehouses are now open for visitors at any time."