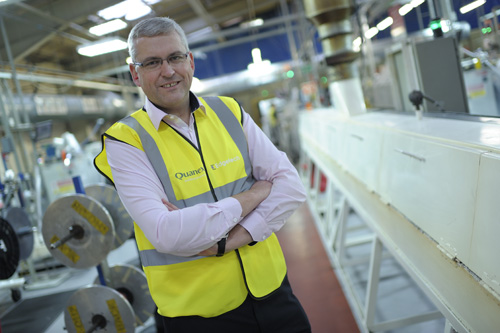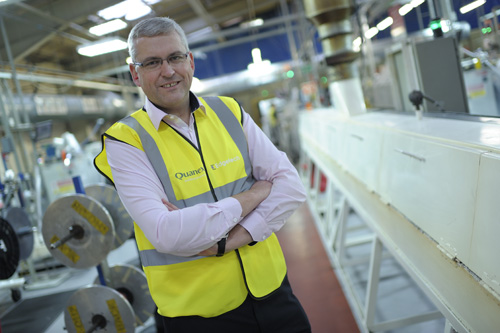 Spacer bar manufacturer, Edgetech, is celebrating a decade of manufacturing at its UK headquarters in Coventry.
Launched in 2007 after a £2.5m investment, the site reportedly became the UK's first dedicated warm edge technology manufacturing facility, serving as Edgetech UK's main base during a decade of 'rapid change'.
In 2008, further investment saw the company double its capacity in response to surging sales, and, after three more years of impressive growth, Edgetech was acquired by billion-dollar building products giant Quanex. Soon after, Quanex merged Edgetech with its existing spacer company, Truseal, to reportedly become the largest warm edge manufacturer in the world, producing 300 million metres of spacer every year.
Chris Alderson, Edgetech UK's managing director, said: "We're absolutely delighted to be celebrating 10 years of manufacturing in Coventry. In that time we've come a long way – launching some fantastic new products, and continuing to be the driving force for energy efficient glazing. Now though, we want to focus on what we do best – warm edge spacer bars.
"Thirty years on from when we launched Super Spacer, the world's first flexible foam warm edge spacer bar, we still offer the best choice, the most versatility and the most outstanding performance of any manufacturer in the industry. From heritage to high rise, flexible to rigid, we manufacture best-in-class products to suit every context and application – and in the decade ahead, it's our aim to make the world's leading spacers even better.
"We'll be inviting friends throughout the industry to Coventry for an official 10-year anniversary event later in the year. We can't wait to mark everything we've achieved here in the past 10 years, and look forward to sharing our vision of what the next ten will bring."