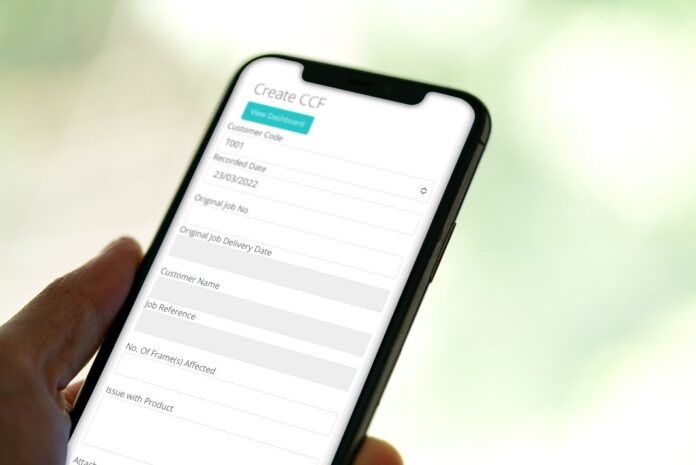 Emplas has launched a new customer complaints procedure. The system allows customers to register issues, and trigger the manufacture or supply of replacement product, through their smartphone.
The new system, accessed through its customer portal, EVA, fast tracks customer returns and complaints. It captures data at source, guaranteeing full visibility, and accelerating the supply of replacement products or fixes.
"We do our best to get things right first time around," explained Jody Vincent, Emplas' sales director. "But things can get damaged in transit, and, despite rigorous quality control procedures and our bar coding system, things can occasionally slip through the net. What's critical at that point is that we get a fix or a replacement product in place as soon as possible, and we minimise disruption to our customers."
Accessible through EVA, Emplas customers can now register a complaint, upload an image, and request and trigger a replacement, through a single, simplified process. This appears in a real-time customer service dashboard, and is immediately assigned to a member of the fabricator's customer service team and processed.
"There's also a clear audit trail," added Jody. "So, if you raise a complaint, you can see exactly where it is in the response process."
This major update moves the system away from reliance on email, creating a new categorisation process to make sure that the most customer-critical responses are dealt with first. The update includes new, targeted response times, as well as the fast-tracking of product through the production process.
Access through EVA means that the new system is also fully mobile responsive. This means that, providing customers have an EVA login, they can raise a complaint from site and their mobile, without waiting to get back to the office.
"Our service levels have been impacted, the same as everyone else, by the challenges that we have seen within our supply chain," Jody continued. "The changes that we're making now make our complaints procedure simpler, while increased stability within our supply chain will hopefully mean that our customers will have to use it less frequently.
"When they do, however, it will take up less time and get things resolved far more quickly." For more information about Emplas, visit emplas.co.uk, email info@emplas.co.uk or call 01933 674 880.